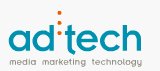 I am on my way to New York today for a morning panel discussion about how brands can "create talkability." This is a topic I have been spending a lot of time on recently, because it brings together a lot of diverging ideas and is central to what most brands are trying to do. In many ways, it could be the ultimate goal of your marketing because everything can follow from it. If you have created something that people can't help talking about, that means they are probably buying it, and telling others to buy it. Of course, there is a downside to talkability, and that is people talking about how dumb, lame, misguided or useless your product or service is. Some say there is no such thing as bad publicity, but there definitely is.
So how do you get people talking in a world where they are unlikely to listen to you, care at the time you are reaching them, and fall in love with your product in the way you want them to? Our panel is going to be seeking the answers. We have a great list of folks who will be participating, including:
It promises to be an insightful session and I'm looking forward to hearing what they all have to say, as well as sharing some quick impressions from Ad:Tech today.