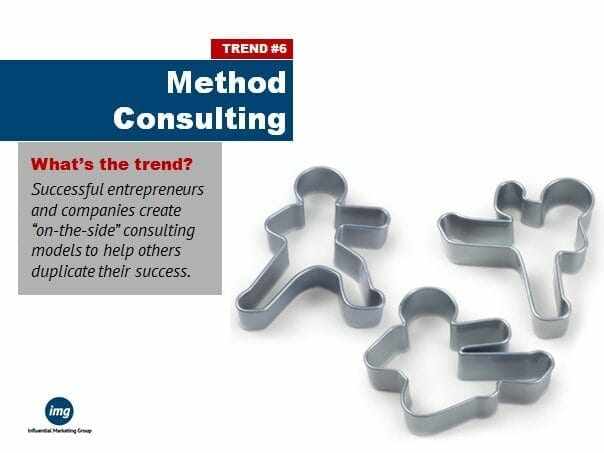 What's the Trend?
Successful entrepreneurs and companies create "on-the-side" consulting models to help others duplicate their success.
For decades business owners and MBA students alike have used case studies to learn about business processes and strategy. The problem with case studies is that they are just stories on paper and can't usually offer any sort of interactivity. Today with the rise of social media, successful companies and the people behind them have more ways than ever to share those lessons with the world – and more and more businesses are realizing that launching their own "method consulting" group can offer a nice revenue stream as well.
Who should care?
Any successful entrepreneur or business owner now has the opportunity to take what they have learned and produce mentorship or educational content to share their lessons with the world. For anyone with a story to tell and the desire to educate others or bring in more revenue from their knowledge, this trend will be an important one to consider.
This trend was featured in my full "15 Marketing Trends In 2013 That Will Change Your Business" report. To see the full report for free online and learn about the ebook action guide for tips on using this trend in your own marketing strategy, visit www.rohitbhargava.com/15trends.