A Non-Obvious Keynote Speaker on Marketing, Trends, Innovation and Diversity.
A Non-Obvious Keynote Speaker on Marketing, Trends, Innovation and Diversity.
Do you need a speaker that can help your audience be more innovative and anticipate the future?
For more than a decade, Rohit Bhargava has been inspiring audiences at NASA, Disney, Schwab, Microsoft, SXSW, Coca-Cola and hundreds of other clients with his signature non-obvious keynote presentations. He is a master at weaving recent stories into his talks in a way that helps audiences better understand the world today, while also preparing to lead the future.
How to be a Non-Obvious Thinker
(and See What Others Miss)
See What Others Miss and Shift Your Perspective
When every day brings constant disruption, it's hard to know where to focus. With the right mindset, we can look to the future with informed optimism. In this candid and fast-paced session based on the bestselling book that has inspired more than 1 million readers, trend curator Rohit Bhargava will reveal the five habits of non-obvious thinkers that can help you become a "speed understander" who can see the opportunities others don't, be more resilient and lead the future.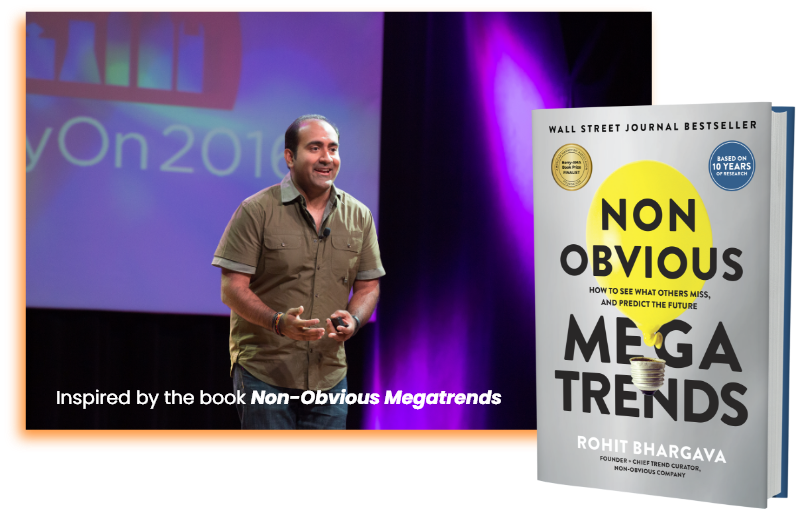 The Art and Science of Non-Obvious Marketing (In a Skeptical World)
Be more believable, persuasive and trustworthy.
We are living in a time when it is harder to earn trust than ever before. People skip ads, mistrust brands and demand transparency from the companies they buy from or work for. What does it take for any organization to be more believable? In this entertaining and eye-opening talk, renowned marketing expert and bestselling author Rohit Bhargava will reveal the five "non-obvious" secrets of building trust and what it really takes to stand out as real, human, authentic and trustworthy in a skeptical world.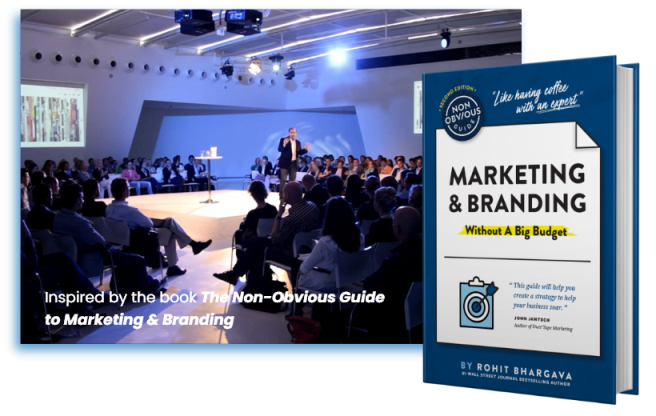 10 Non-Obvious Trends Shaping the Future Normal
Embrace disruption and lead the future.
What can you learn from the ideas and instigators who are changing humanity's future? This long-awaited collaboration between world renowned futurists Rohit Bhargava and Henry Coutinho-Mason combines more than two decade of research to share groundbreaking new stories of innovation. This is not a boring academic talk or "futurist theater." Instead, it's a highly actionable (and deeply non-obvious!) glimpse into what the future will look like ... and how understanding the work of these innovators can help leaders and organizations alike to lead the future.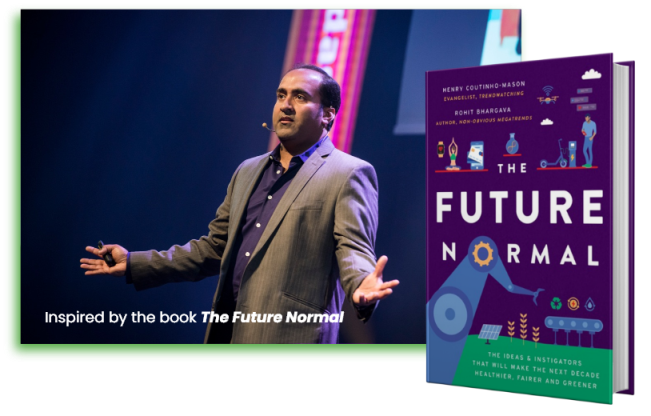 The Non-Obvious Method To Leading Diversity (When It's Not Your Day Job)
How Leaders Can Actually Make Diversity & Inclusion Happen
This keynote offers an approachable introduction to diversity and inclusion for busy leaders. Inspired by the world's most ambitious gathering of diversity experts at the Beyond Diversity Summit and the WSJ bestselling book Beyond Diversity, this talk is specifically for leaders who don't spend all day working on Diversity, Equity and Inclusion (DEI). Instead of blaming and shaming or focusing on a long list of "-isms," this optimistic keynote candidly approaches some of the biggest myths and realities of diversity while offering practical suggestions to actually build a more inclusive and diverse team.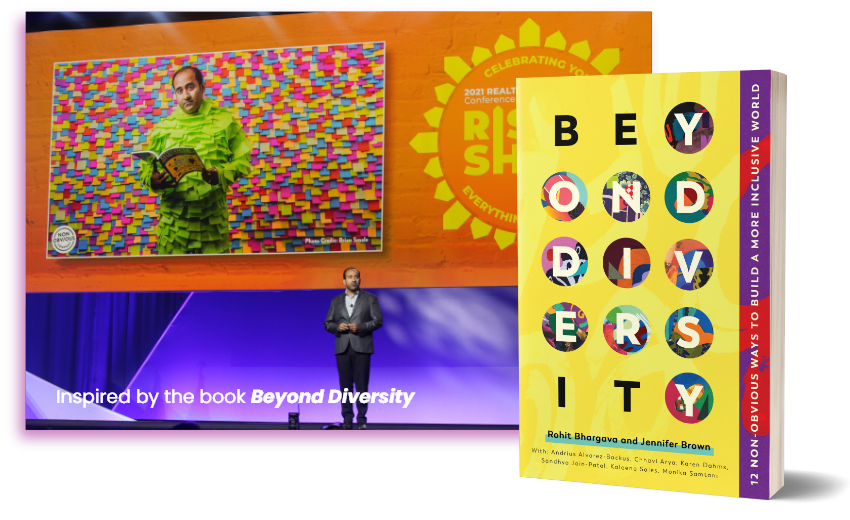 Brands

Rohit has spoken for...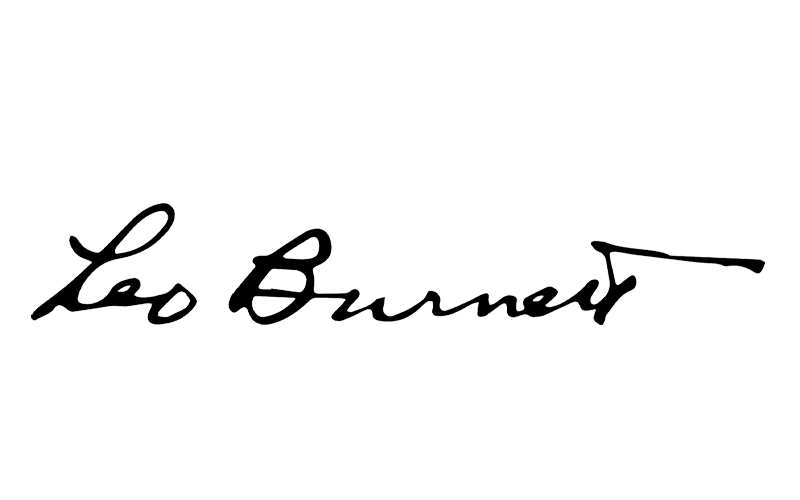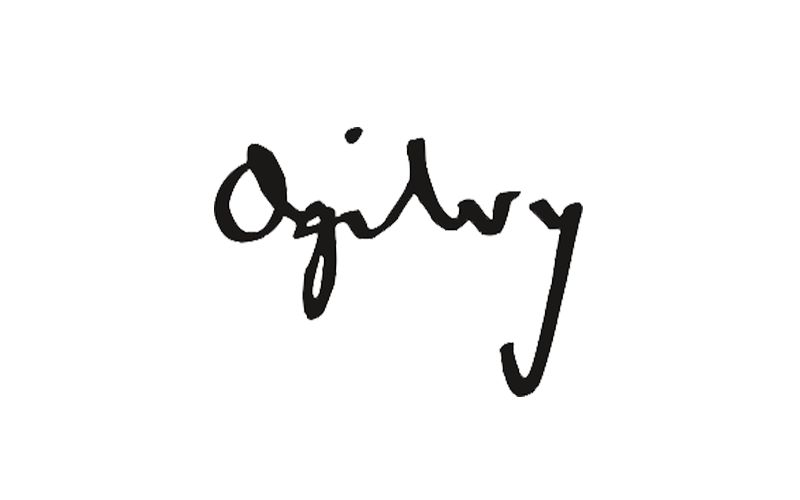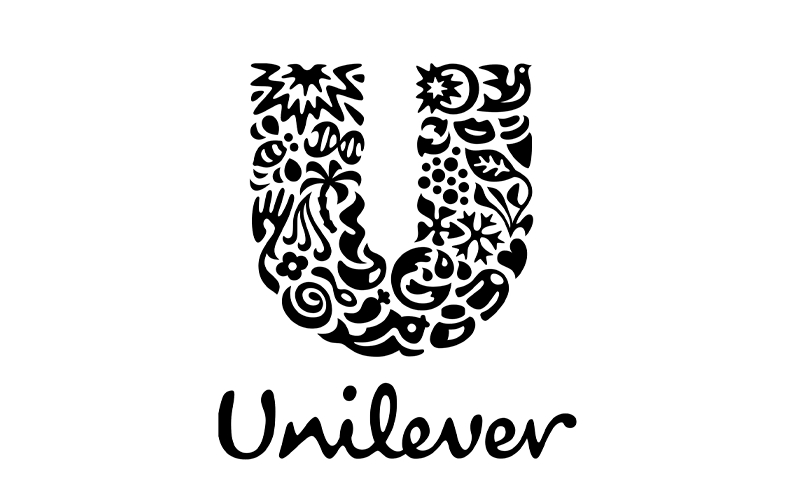 A keynote speaker on trends, innovation, marketing, storytelling and diversity.
Rohit Bhargava is on a mission to inspire more non-obvious thinking in the world. He is the #1 Wall Street Journal and USA Today bestselling author of eight books and is widely considered one of the most entertaining and original speakers on disruption, trends and marketing in the world.
Rohit has been invited to keynote events in 32 countries … and over the past year, given more than 100 virtual talks from his home studio. He previously spent 15 years as a marketing strategist at Ogilvy and Leo Burnett and also teaches marketing and storytelling as an adjunct professor at Georgetown University.
He loves the Olympics, actively hates cauliflower and is a proud dad of boys.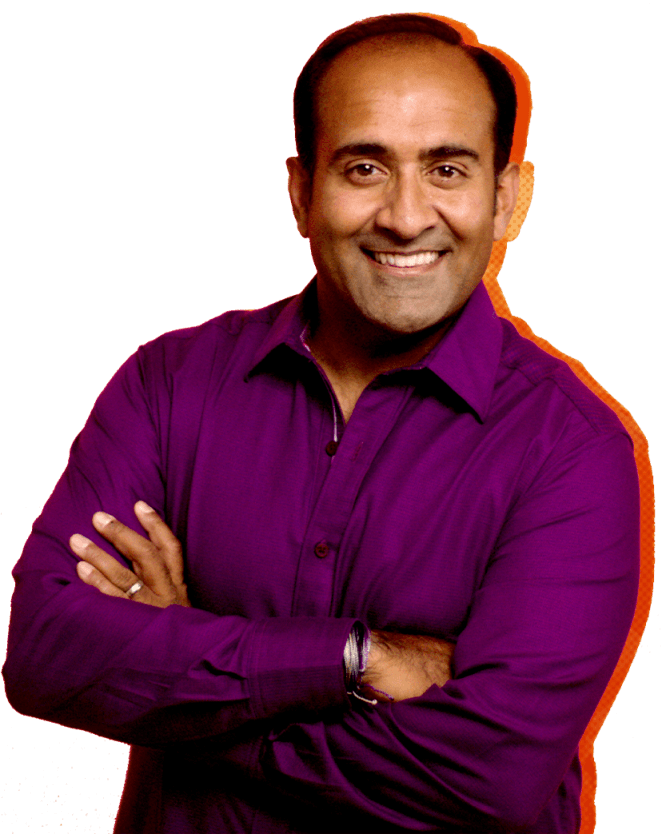 10+ years

brand marketing experience.
#1 WSJ

bestselling author of 8 books.
Award winning

storyteller and speaker.
Adjunct Professor

at Georgetown University.
Not Sure Rohit Is The Right Fit For Your Event?
Take this
14 Second Survey
#1 WSJ & USAToday Bestselling Author
Rohit is the author of 8 books on trends, the future of business, building a more human brand with storytelling and how to create a more diverse and inclusive world.

The Non-Obvious Insights Blog