Prospective-Shifting Keynotes from Rohit Bhargava, Founder of Non-Obvious
Prospective-Shifting Keynotes from Rohit Bhargava, Founder of Non-Obvious
A Non-Obvious
Keynote Speaker
Do you need a speaker that can help your audience see what others miss?
For more than a decade, Rohit Bhargava has been inspiring audiences at NASA, Disney, Schwab, Microsoft, SXSW, Coca-Cola and hundreds of other clients with his signature non-obvious keynote presentations. He is a master at weaving recent stories into his talks in a way that helps audiences better understand the world today, while also preparing to lead the future.
Brands

Rohit has spoken for...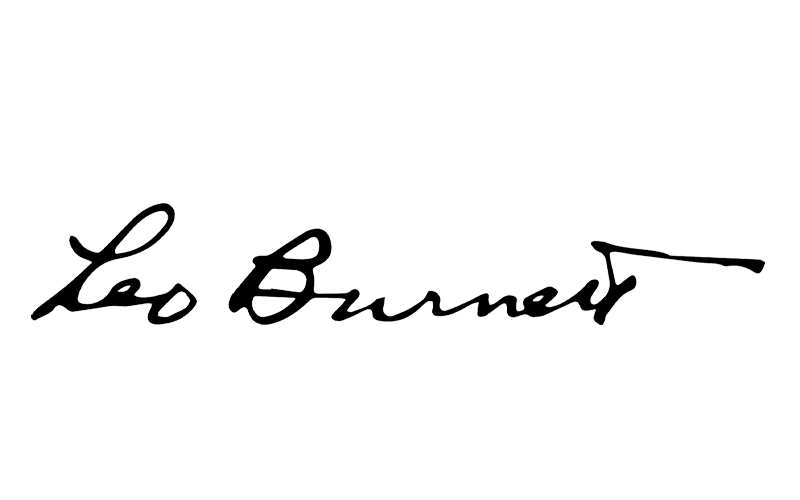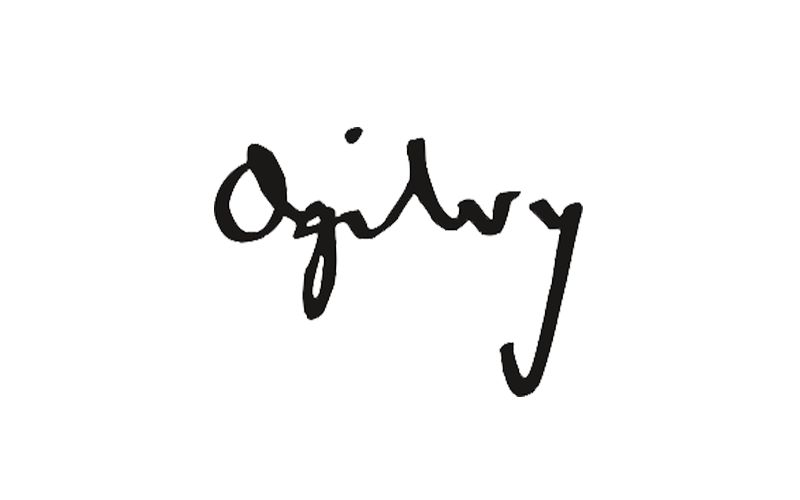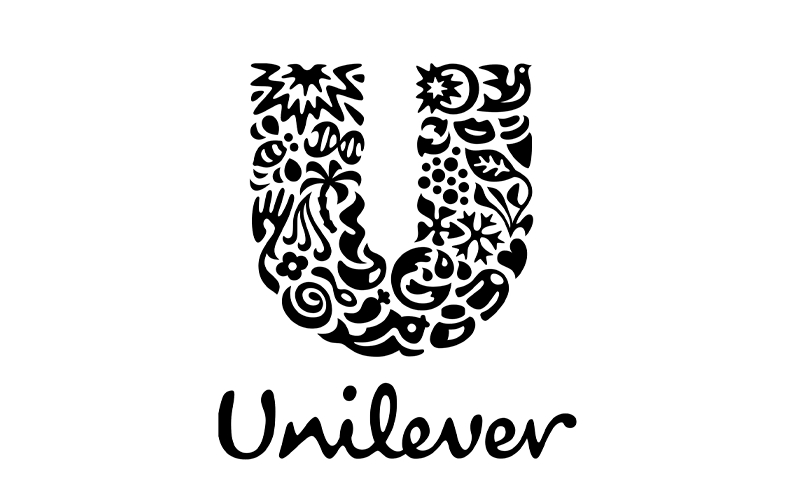 How to be a Non-Obvious Thinker
(and See What Others Miss)
See What Others Miss and Shift Your Perspective
When every day brings constant disruption, it's hard to know where to focus. With the right mindset, we can look to the future with informed optimism. In this candid and fast-paced session based on the bestselling book that has inspired more than 1 million readers, trend curator Rohit Bhargava will reveal the five habits of non-obvious thinkers that can help you become a "speed understander" who can see the opportunities others don't, be more resilient and lead the future.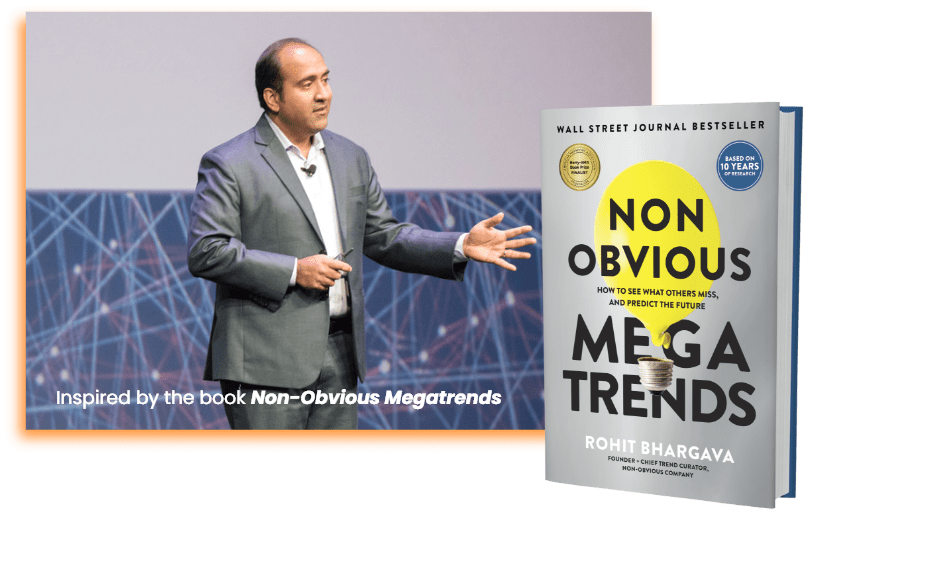 The Art and Science of Non-Obvious Marketing (In a Skeptical World)
Be more believable, persuasive and trustworthy.
We are living in a time when it is harder to earn trust than ever before. People skip ads, mistrust brands and demand transparency from the companies they buy from or work for. What does it take for any organization to be more believable? In this entertaining and eye-opening talk, renowned marketing expert and bestselling author Rohit Bhargava will reveal the five "non-obvious" secrets of building trust and what it really takes to stand out as real, human, authentic and trustworthy in a skeptical world.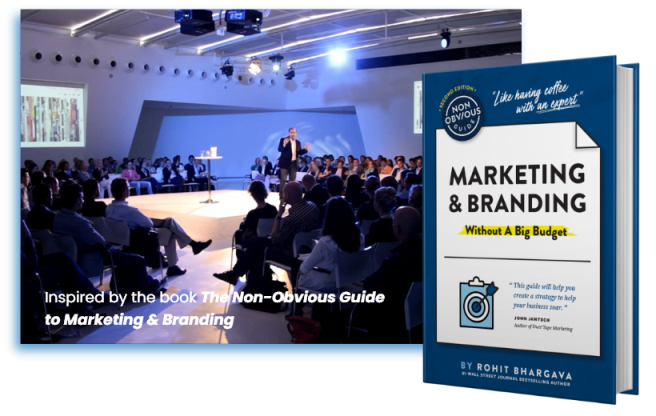 How to Anticipate What Comes Next & Trends that Matter
Futuristic ideas are now becoming daily realities and going mainstream.
What are the biggest trends shaping our future? In this engaging session inspired by the upcoming book (March 2022), you'll get an exclusive advanced look at some of the biggest trends that matter in a world shaped by the pandemic and you'll leave with new ideas for how to win in a disrupted future. Note – this keynote can also be delivered in a unique interview format with Rohit's co-author, Henry Coutinho-Mason.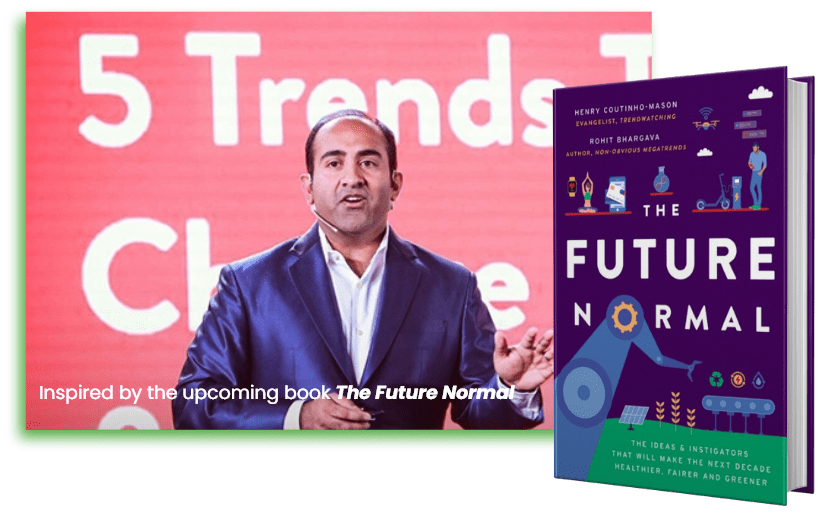 The Non-Obvious Method To Leading Diversity (When It's Not Your Day Job)
How Leaders Can Actually Make Diversity & Inclusion Happen
This keynote offers an approachable introduction to diversity and inclusion for busy leaders. Inspired by the world's most ambitious gathering of diversity experts at the Beyond Diversity Summit and the WSJ bestselling book Beyond Diversity, this talk is specifically for leaders who don't spend all day working on Diversity, Equity and Inclusion (DEI). Instead of blaming and shaming or focusing on a long list of "-isms," this optimistic keynote candidly approaches some of the biggest myths and realities of diversity while offering practical suggestions to actually build a more inclusive and diverse team.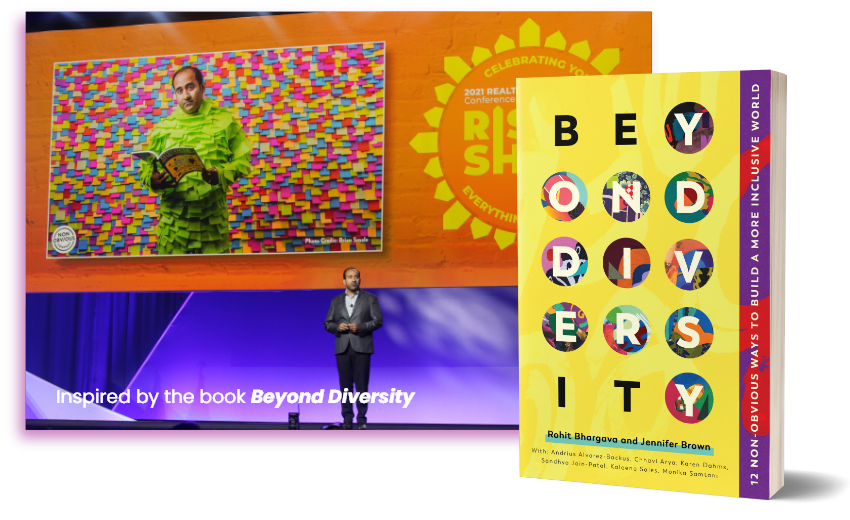 Not Sure Rohit Is The Right Fit For Your Event?
Take this
14 Second Survey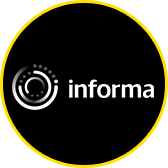 "Over and above being a fantastic speaker, booking Rohit also means you get a partner.
Most speakers sign the contract and then perform. Rohit went over and above to help customize his virtual talk, connect with attendees remotely and generate opportunities to build off his speaking engagement."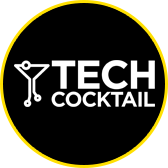 "We've worked with Rohit many times and love having him speak at our events.
Rohit Bhargava is a master at weaving stories together on stage, taking the audience on a journey, all the while teaching them about real marketing and business tactics."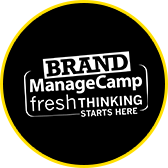 "Rohit Bhargava has clearly embraced his own principles because the audience at Brand ManageCamp didn't just like his session on "Likeonomics" – they loved it (and him). 
Rohit went above and beyond in making sure his topic to close Brand ManageCamp was valuable and memorable. He is that rare mix of scary-smart and super engaging, and he is a pleasure to work with."
Frequently Asked Questions
Since the pandemic announcement, Rohit has been delivering virtual sessions almost every day. He talks about trends, resilience, marketing, storytelling, how to pivot your business, disruption, virtual leadership, remote work and more. He is evolving his talks constantly and every new session is different from the last. With updated stories (sometimes pulled from that morning's news!), a charismatic delivery style, unique elements like a "choose your own adventure" format, multiple camera angles, hyperlapse video and audience polling – Rohit's virtual keynote sessions are highly engaging and guaranteed to be MUCH more than just a traditional keynote talk delivered to video.
Don't worry, none of us do right now! But when you work with Rohit, you'll know that he is willing to adapt his session for either the virtual audience or the live audience, or both! He knows how to get this done and has a long-standing reputation for being easy to work with, flexible and willing to change things last minute if required.
Yes! Rohit can deliver a finished talk either by recording in a professional studio (with social distancing!) or in his home studio. In addition, he is based the Washington DC area and can cost effectively travel to your location – usually with a direct flight once travel restrictions are eased.
While scholars have debated this question for many years – as an English major in college I have always believed in the power of stories to change culture. Swords don't inspire people. Unless of course they are written into stories where they are pulled out of stones by kings.
The short answer is yes. Rohit started his speaking career as a workshop facilitator and still runs more than a dozen day long corporate workshops/offsites a year. Often these sessions include virtual participants and Rohit is adept at encouraging interaction even from those who are listening in from home and reluctant to engage.
It is definitely harder to bring the energy without an audience there in person, but Rohit has done this many times in the past and has even spent days in studio recording virtual training content for private corporate workshops. So yes, the energy is hard to maintain … but Rohit knows how to do it!
Rohit's aim is always to pair stories which have been tested to resonate with a virtual audience together with new original content. How much exactly is customized? Rohit sometimes shares that most of his presentations have about 20% new and original content tailored specifically for an audience. Of course, we all know that 36% of all statistics are completely made up anyway …

Want More FREQUENTLY
ASKED QUESTIONS?
Read the full list of FAQs.