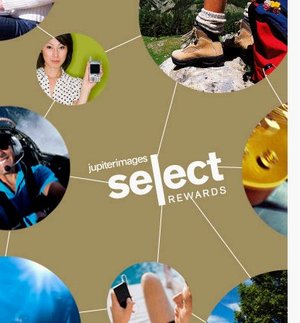 There was a time about a year and a half ago when I used to run all of our client's search marketing on Google and Yahoo on my personal corporate card. It was, as you might expect, a logistical nightmare to put in all the expense claims for that (particularly since Google insisted on charging you in increments once you neared $500) … but the up side was that I got quite a few credit card points on my card. A year and a half later, I don't miss the headache of doing all those expenses, but I do remember thinking at the time that I had unintentionally stumbled upon a great and dangerous marketing opportunity for vendors of services like Google: create a loyalty program.
I say this can be dangerous, because if advertisers can compensate media planners directly through rewards like this, then there is an incentive for media planners to just buy space from the vendors they have relationships with. Of course, this happens with regularity already, but the "rewards" are usually through the form of expensive meals or events in exclusive destinations. There are some vendor situations, however, where it could make sense and not cross the ethical boundary. Stock photography could be one such situation. Despite their claims of exclusivity, stock agencies often carry the same or very similar collections. Designers are usually steered toward particular stock collections to choose their images and agencies as well as corporate design teams buy these images in bulk.
Recently I was invited to participate in JupiterImages SelectRewards program, which is exactly what it sounds like: the stock photography industry's first rewards program. Despite my frequently telling them over the phone that buying stock images is not part of my job description and probably never will be, I still manage to be on their list to get communications like this. I don't really mind it, though, as most of their marketing collateral features beautiful photography and is fun to look at as a marketer. Still, this program strikes me as a brilliant marketing move from Jupiter to take on the leader in their industry, Getty Images. What Art/Stock Photography Buyer in any group wouldn't love this program? Now you can get rewarded for the purchases you are making on behalf of your company. Despite the challenges to their business model from upstarts like iStockPhoto targeting the lower end of the market and Getty's dominance at the high end, JupiterImages seem to be the smart challenger in the middle … which is often the best place to innovate from. I suspect if the program takes off it won't be long before other vendors in the stock industry and outside it take notice.