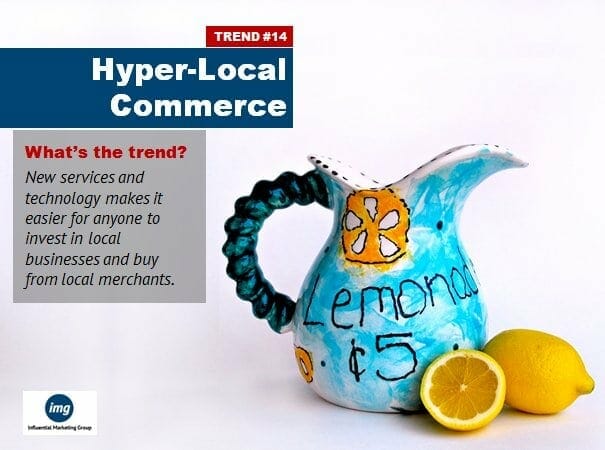 What's the Trend?
New services and technology makes it easier for anyone to invest in local businesses and buy from local merchants.
The consumer desire to "shop local" will have plenty of help in the coming year from a suite of online tools, innovations and personalization technology that help anyone in any location around the world to identify local vendors that provide the products and services they are looking for.
Who should care?
Small businesses, any retailer that sells on a local neighborhood level and local investors looking to use their investment dollars to support local initiatives.
This trend was featured in my full "15 Marketing Trends In 2013 That Will Change Your Business" report. To see the full report for free online and learn about the ebook action guide for tips on using this trend in your own marketing strategy, visit www.rohitbhargava.com/15trends.