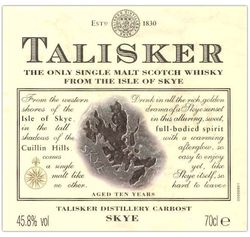 The "fourth best island in the world" (according to National Geographic) isn't warm and rarely sunny. Yet the Isle of Skye is a celebrated part of Scotland and a popular tourist destination. If you ever happen to find yourself traveling there, one of the most popular places on the island is a unique distillery that produces some of the world's finest whiskey: the Talisker Whiskey Distillery. 
Though it has been more than a decade since I first visited there, I can still remember the tour that I took. A few months ago heading through the duty free store at an airport, the memory of that experience inspired me to purchase a bottle to take home. I do love a good drink … but when I drink from a bottle of Talisker, it is still a different experience. And it doesn't have anything to do with how it tastes, or how it is aged, or what kind of barrels they use.  In part, I love the whiskey because I've been to where it was made.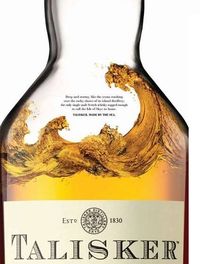 The reason it matters is a powerful one, and it explains a lot more than my love of one brand of scotch. There is a reason that Zappo's has a standing offer to pick up any of their customers from their hotel in Las Vegas and bring them out to their headquarters for a tour. It is the same reason that Intel has a museum on their main campus in Palo Alto. The more personal connections you have to something, the more likely you are buy or recommend it to someone else. Personal experience matters.  
This, in a nutshell, is the strategy behind a pretty unique virtual web chat that I am going to be hosting on April 19th called the "Making of Likeonomics." I partnered with a company called Shindig to use a brand new virtual chat platform to create an introduction to my new book that goes beyond your usual webinar.  

Using a two way video session (where you can see me and interact directly from your browser without any downloads or signups required), I will take participants through my process for actually researching and writing Likeonomics. Here are just a few of the things you'll learn:
Why you should write a book (and why you shouldn't!)
How to come up with a big idea for a book
Who really came up with the title Likeonomics (hint: it wasn't me!)
What it takes to sell a book to a big publisher (and why you should or shouldn't)
Do's and don'ts of research
Mapping your story flow and chapter outline
How to produce quality writing (it's different from writing a blog post!)
Pitfalls of book writing and what I struggled most with
Working with an editor (and picking a good one!)
How to build a content based marketing strategy
And anything else you'd like to know about writing, marketing and publishing a book …
Whether you have ever aspired to write a book yourself, you are already a published author, or you just want to hear the real and whole truth about the ups and downs of being an author and writing a book … this event is my chance to take you behind the scenes and answer all of your questions. I want to build a personal connection by giving you an unfiltered and VERY personal look at Likeonomics, directly from my home office where I worked to write it.
As a bonus EVERY REGISTERED PARTICIPANT WILL GET AN EXCLUSIVE EXCERPT OF THE BOOK (whether you manage to make it to the LIVE virtual conversation or not). In case this event looks interesting, I would love for you to register here (the event is completely FREE):
Registration Link: https://makingoflikeonomics.eventbrite.com
There may even be a guest appearance of some Talisker Whiskey. So now you really don't have a reason not to join me! 🙂