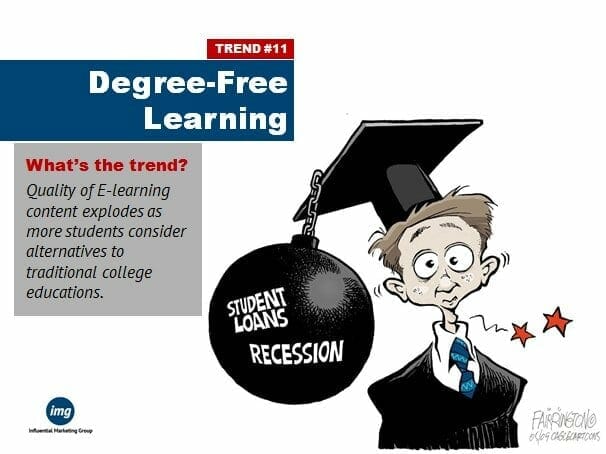 What's the Trend?
Quality of E-learning content explodes as more students consider alternatives to traditional college educations.
The eLearning trend moves beyond just hobbies to finally present a tempting alternative to a traditional college education – leading to much higher quality educational content online as more thought leaders in every industry (including leading University Professors as well) work to create custom curriculum for online distribution.
Who should care?
Educational institutions, 18-24 year olds at the start of their careers and anyone working in the e-learning field to create educational content for the web will be affected by this trend.
This trend was featured in my full "15 Marketing Trends In 2013 That Will Change Your Business" report. To see the full report for free online and learn about the ebook action guide for tips on using this trend in your own marketing strategy, visit www.rohitbhargava.com/15trends.