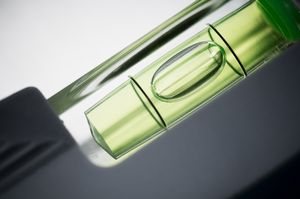 Of all the small business marketing issues that I have spoken with colleagues or clients with, there is one that seems to come up with regularity. This so-called million dollar question is around the tricky topic of whether to specialize or talk about your services or products more broadly. On the plus side, if you make it publicly known that you focus on a particular service or product – you are likely to get customers interested in that. The flip side argument is that by specializing, you may be limiting the potential of your business by unfairly "pigeonholing" your entire business into what may just be one small aspect of it.
Specialization is about more than saying you choose a particular industry. If you have an Indian restaurant, specialization means you only have north Indian or Punjabi food. If you install home theaters, you specialize in Sony or Panasonic systems. The point of specialization isn't to just be working in a particular category, but to make a hard choice about what EXACT part of that industry you will focus on.
For that reason, this is no easy question to answer, but getting it right can mean the difference between having the right positioning to help your business stand out, or the wrong positioning that puts you into the sea of sameness with your competitors. So how do you get it right? Here are a few questions that can help you uncover the truth:
How hard is it to find your products or services? Generally if you offer the types of products which are very hard to find – it may make sense to specialize further. If your business becomes synonymous with offering a specialty that is rarely found elsewhere, it can be easier to encourage word of mouth among your current customers and also to promote your business specifically to those seeking that rare type of product or service that you offer.
How many direct competitors do you really have? If you are in the business of repairing luggage – you might have several competitors in your area … but if you are the only licensed dealer in a 500 mile radius for a particular brand of luggage – you may not have any direct competitors in that space – which means it might make sense to specialize.
Does one product or specialty account for the bulk of your profit? When you look at your range of products or services that you offer, is there one that stands apart for being the most profitable? For many eye specialists, their most profitable patient procedure may be the Lasik operation, which is why you see so many of them focusing on promoting their services in that specialty.
How large is the potential market for a single specialization? Predicting a future marketing for any product or service is not an easy task to get right. When it comes to specialization, however, you need to find a way to get the right amount of information so you can make a best estimate. You may have the only mechanics in town who can work on Rolls Royce cars, but if hardly anyone in your location owns them – it probably is a bad idea to specialize.
What impact would specializing have on your workforce? The one softer element of specialization to consider is how choosing to specialize might impact your workforce. In a marketing agency such as mine, for example, it could make perfect business sense to only focus on doing Government work instead of any other industry – however this choice would likely be taken negatively by some members of the workforce who have a passion for also working in other sectors, even if those other sectors are not as common. In this case, specializing on just one industry isn't likely to work because the workforce behind the company would not believe in it.
This post is republished from the original article on the American Express Open Forum website. It is part of "Small Business Friday" on this blog – a featured series on ideas and marketing techniques for small businesses.
To read more articles like this, visit the "Small Business Friday" category on this blog.