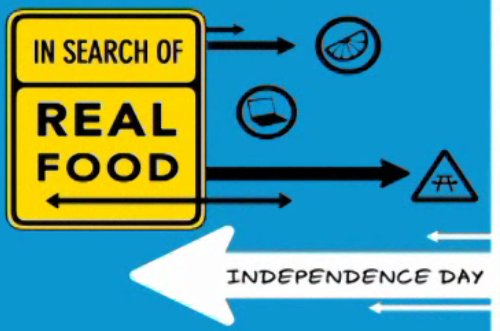 Today the Wall Street Journal published a piece about our upcoming branded entertainment campaign that we are officially launching tomorrow for Hellmann's in partnership with Yahoo! Food. Not surprisingly, the site is going to be supported by a large online ad buy across Yahoo and we are doing lots of related PR activities with the host, Dave Lieberman (Food Network TV Host). One of the most interesting parts of the campaign (aside from the fact that the show is being produced entirely for the web), is going to be the way that we are taking the search for real food beyond the 12 weekly video episodes and events around the country and into the blogosphere. Each week, our team will be working with Dave to choose a single blog post and an image from a Flickr gallery that explores the theme of "real food" and republishing this content on the official campaign blog (with the original author's permission and direct links back to the original post or image, of course).
With this piece of the campaign, we are hoping to include conversations from blogs around the web to add to the dialogue of what real food means to real people. There is already a good amount of discussion about this topic and this a great way for us to get more content into the site while also providing a way for individual bloggers and photographers get more visibility for their content. Unfortunately for me, I can't participate in this part of it (and trust me, I'd love to get all the eyeballs from Yahoo Food visiting my blog). Luckily for you, most of you won't be limited by this. So send me a link to your best content (blog post or Flickr image) that describes what real food means to you (or wait until our site launches tomorrow and you can post this online) and each week we'll choose a new one to feature on the homepage of our site. Also, check back each week for the new video episodes to follow Dave's journey around America searching for real food. Good luck!

Full Disclosure: I'm part of the panel that will be choosing the post and images to feature each week.