On the morning of November 15, 2013, most of San Francisco woke up with no idea that their city was about to be saved by a superhero.  The fact that this particular superhero happened to be less than four feet tall and was only five years old were details most of the city would only learn after his heroics would go viral for millions of people to watch unfold online in real time.
Months earlier as a kid being treated for leukemia, Miles Scott told the Bay Area chapter of the Make-A-Wish Foundation the one thing he wanted–to be Batkid.
To make it happen, a team from the nonprofit started preparation on a plan to get about 200–300 people to show up at City Hall to support a staged event where Miles could wear a costume as Batkid and defeat an actor dressed as one of Batman's longtime enemies.
It quickly became clear that they had far more interest than they expected.
A longtime video game designer signed on to help design the experience. A social media agency volunteered to help promote the event. And countless people started following the plan on Twitter and vowing to show up in person.
When November 15 finally came, an estimated crowd of 20,000 people showed up at City Hall to cheer on Batkid.  As watchers shared the day on social media with the hashtag #SFBatkid, a worldwide audience started paying attention. All told, the event generated more than half a million tweets, real time conversations in 117 countries and more than 16,000 photos shared on Instagram.
The day even prompted San Francisco Mayor Ed Lee to declare November 15 as Batkid Day and inspired a feature-length documentary about Miles'story called Batkid Begins which was released in January 2015.  Most importantly the day transformed a little boy's life and offered a moment that, as one spectator put it "restored your faith in humanity."
In a time when these types of promises are used as click bait in overly sensationalized media headlines, Batkid day stood out for being, as the documentary film promos put it, "the day the Internet was nice."
It turns out at around the same time Miles was having the best day of his young life, one of the largest entertainment companies in the world was rolling out a technology system designed to create a magical experience to give millions of kids (and the adults that came with them) the feeling of being superstars just like Miles every day.
Disney's Master Plan
The ambitious MagicBand and MyMagic+ initiative from Disney to transform the experience at their flagship theme resort in Orlando, Florida, was estimated to cost over a billion dollars. Affecting everything from how visitors book rides in advance to how resort rooms were accessed, the effort is one of the most ambitious to integrate wearable technology in the travel and hospitality sector.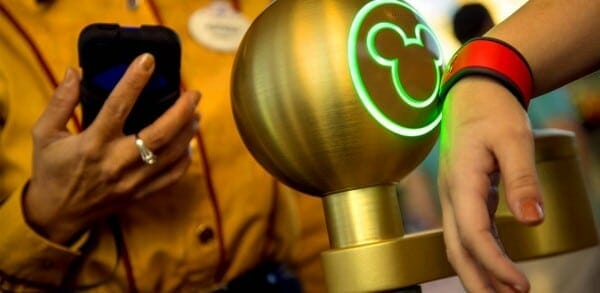 A MagicBand is a waterproof wristband that can act as a room key, theme park ticket, mobile payment device and more. It also lets Disney collect a vast amount of data as visitors move around the parks, which helps the company manage crowds. Depending on how guests choose to set up their Disney accounts, the MagicBand also allows characters to recognize and address them by name (if they choose), and for Disney to create photo packages where families can build memories through automated albums of the many pictures taken of them throughout the Walt Disney World.
Clearly Disney wants to offer a personalized experience to every guest, and they are not alone. This ambition to completely personalize a customer experience is one that many other brands—from established fashion labels like Burberry to startup custom bike seller Villy Bikes—are trying to integrate into their experiences.
The goal they all are working towards is at the heart of a trend I call Everyday Stardom.


EVERYDAY STARDOM
The growth of personalization leads more consumers to expect everyday interactions to be transformed into celebrity experiences with them as the stars of the show.
Bollywood Brides
While the idea of stardom may seem like a stretch at a theme park or when ordering a customized bike, it's far more understandable on the one day when most people might want to feel like stars: their wedding day.
In India, weddings have taken such a central role in the culture that many of the best loved films from the country's vast film industry, known as Bollywood, feature weddings in almost every story.
The Bollywood industry collectively releases more than 1000 films every year (about double the output of Hollywood) and a favorite scene in many of them is the over-the-top musical wedding featuring colorful outfits, flash mob–style dances and melodramatic courting rituals filmed in scenic locales ranging from Swiss mountaintops to Brazilian beaches.
The prominence of this fantasized wedding tradition has recently led to a surge in the "matrimonial matinee,"as the Times of India called it, where soon-to-be married couples hire a film crew to help them recreate these scenes from films as part of their wedding videos to share with guests.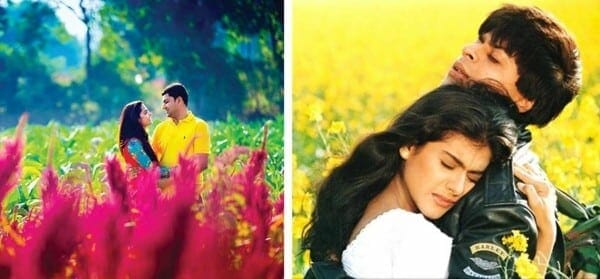 Of course, part of the appeal of having a beautifully filmed and choreographed wedding video (whether if features a Bollywood dance theme or not!) is the chance to share it with friends and family. Aside from our human desire to be the star of the show, a big motivation for wanting to create these types of stardom experiences is the chance to share it through social media with the people we care about.
Weddings don't happen every day, and for most of us they (hopefully!) only happen once. On your wedding day, you expect to be the star of the show. Now, you might come to expect it when you pay for a scripted experience like going to Florida to experience the attractions and magic of Disney.
Why It Matters:
The beautiful human story of fulfilling a sick five-year-old boy's wish, the efforts of Disney to personalize your visit to their theme parks, Bollywood wedding videos and the rise of personal branding through social media all share a single underlying theme: the human desire for recognition.
Everyone wants to be noticed, recognized and celebrated.
Dale Carnegie once wrote "a person's name is to that person the sweetest most important sound in any language."His point, made through years of observation, was that people are hardwired to seek out moments of recognition where they feel singled out, understood and appreciated.
In a world where individualism is rising, the human desire for recognition can become paramount. When people want to feel like stars every day and have the tools and platforms to expect it –the leaders who connect and the brands that inspire loyalty will be the ones who offer personalized treatment, celebrate their consumers, and manage to treat them like the stars they long to be.
This article is an excerpt from my new book Non-Obvious: How To Think Different, Curate Ideas & Predict The Future. The book is currently available as a digital download on Amazon (ONLY $0.99 through Feb 15th) and will be released in Hardcover edition on March 23rd, 2015. Preorder a signed copy here >>