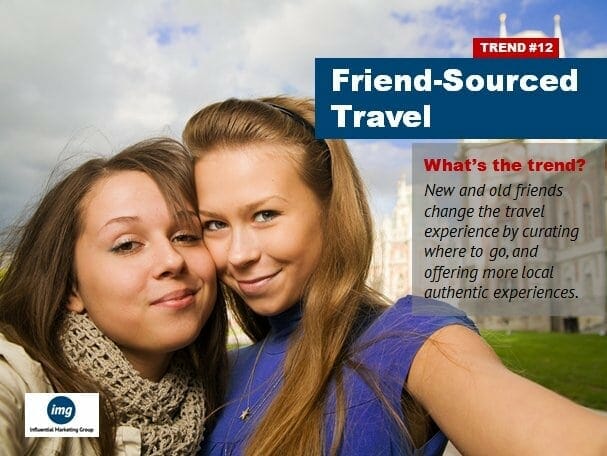 What's the Trend?
New and old friends change the travel experience by curating where to go, and offering more local authentic experiences.
Your friends are the new travel agent and tour guides, as a host of new services online and offline enable any traveler to get recommendations for unique experiences from friends. Beyond recommendations, this is also enabling far more authentic travel experiences as people stay on couches, dine with locals and take tours given by city residents.
Who should care?
Anyone working in the travel and hospitality industry as well as tourism professionals will be affected by this trend and the behaviour shifts it will be causing should pay attention to this trend and the group of new sites online that are working to capitalize on it.
This trend was featured in my full "15 Marketing Trends In 2013 That Will Change Your Business" report. To see the full report for free online and learn about the ebook action guide for tips on using this trend in your own marketing strategy, visit www.rohitbhargava.com/15trends.