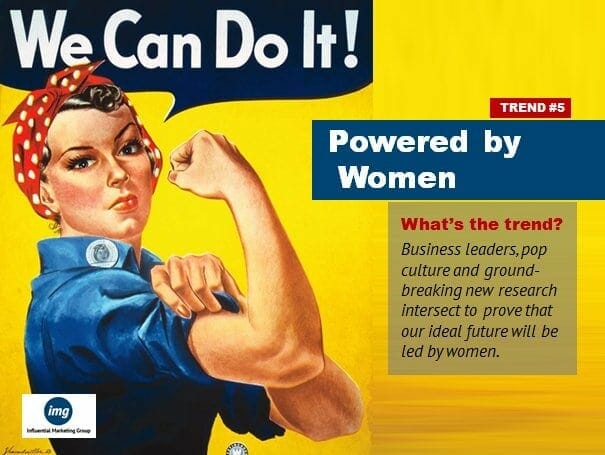 What's the Trend?
Business leaders, pop culture and ground-breaking new research intersect to prove that our ideal future will be led by women.
We can finally put the old debate to rest … men and women are not equal: women are better. In the coming year, a combination of highly successful female role models, pioneering startups and pop culture references will combine to illustrate the many ways women and the way they think will influence business and culture in positive ways, and men who realize this and are able to shift their thinking will be the ones who succeed in the future.
Who should care?
This trend will affect all of us, and particularly those in leadership or management positions, educators, and entrepreneurs should focus on this trend and what it means for how they can influence others.
This trend was featured in my full "15 Marketing Trends In 2013 That Will Change Your Business" report. To see the full report for free online and learn about the ebook action guide for tips on using this trend in your own marketing strategy, visit www.rohitbhargava.com/15trends.