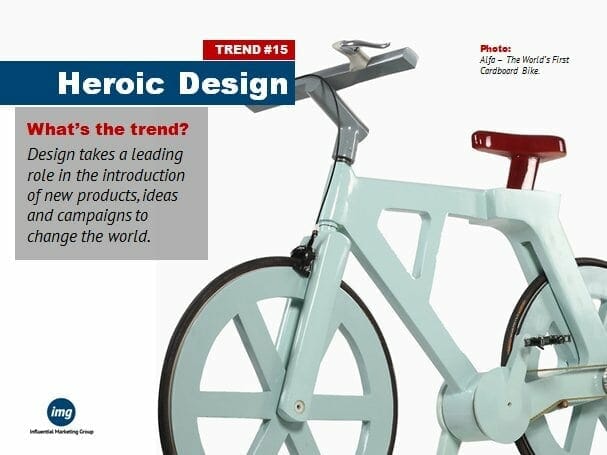 What's the Trend?
Design takes a leading role in the introduction of new products, ideas and campaigns to change the world.
For several years, leading companies have started to see design as a competitive advantage, but in the coming year design may hold the solution to the world's biggest challenges. Partially because the solutions themselves may come through better design, but more likely because design can be the ultimate weapon to convince governments, bureaucracies, industries and conservative thinkers of the feasibility of new ideas.
Who should care?
Governments, nonprofits, and consulting groups will all be affected by this trend as it puts design thinking front and center as being as potentially impactful for the world as technology.
This trend was featured in my full "15 Marketing Trends In 2013 That Will Change Your Business" report. To see the full report for free online and learn about the ebook action guide for tips on using this trend in your own marketing strategy, visit www.rohitbhargava.com/15trends.