Rebate Phishing: The practice of luring customers online to make a purchase with the promise of receiving a nonexistent rebate check in return.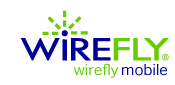 Recently unleashed from the bonds of my 2-year mobile phone contract, I went online this weekend to search for a new mobile phone. Within seconds, I ended up at Wirefly.com – one of the most popular online sellers of mobile phone contracts. On their site, I looked for new phones on Cingular (my current provider) and found lots of seemingly great deals. As an informed consumer, I knew that wireless providers initially subsidize phones based on signing two year contracts and that online phone vendors make hefty commissions. But I also know that deals are different when upgrading phones as an existing customer versus becoming a new customer. At least, they are everywhere online except Wirefly.com.
Wirefly is the only site that offers the same rebates for existing Cingular customers as well as new customers. And their deals are the best. What's the catch? To find out, first I called and spoke to a very nice saleswomen who guaranteed that I would, in fact, be able to get all the advertised rebates easily. Unconvinced, I started reading customer reviews on Wirefly from Reseller Ratings and Epinions – both of which showed the same story. Turns out, lots of consumers shelled out full purchase prices for phones, then were denied their rebate checks. They had been victims of rebate phishing. It's a great scam, because only a few of the victims will actually find out about it … the rest falling off because of the mandatory 3-6 month waiting period before being allowed to submit rebates. Rebates have always been profitable for marketers, when you factor in the non-redemption rate. For Wirefly, and others like them online – they have figured out a way to make rebates a lot more profitable. Just offer them to everyone and deal with the fallout 3-6 months down the road. Ultimately, I purchased my Sony w600 directly from Cingular with a corporate discount. It wasn't free – but I paid a discounted up front price for it, and at least I'm sure I will actually get it. Best of all, I don't have to file any rebates.
Update (02/26/07): Apparently, Inphonic has finally settled on claims for the ongoing government case against them and will be paying "restitution" to about 9000 customers, according to ConsumerAffairs.com.