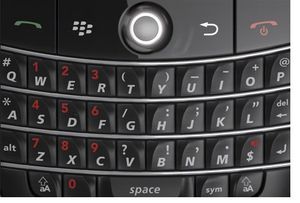 How much time do you spend trying to be ordinary or obvious? Probably not a lot. In fact, most marketing people actively avoid talking about the ordinary or obvious qualities of their business. Instead we spend days in creative brainstorms trying to create new messages find that brilliant unique thing that no one else has. We want to use new and sexy social media tools and find a winning creative idea that will get everyone's attention. And we forget the ordinary and obvious stuff.  
But what if the most unique thing about your business was also the most ordinary? Here are a few reasons why the ordinary and obvious side of your business may actually be your biggest asset:
Customers have ordinary and obvious requirements. It is easy to think that having an endless list of new product features will appeal to people. The problem is, it is confusing. I recently went shopping to replace a light bulb in my ceiling. The one I bought was the one that said the size most clearly on the box.  
The ordinary and obvious are the most important. The number one reason I book any flight has nothing to do with comfort of the seats of what type of food they might offer. I look for a direct flight. Whichever airline I can fly directly to my destination with is the one I choose. Exactly how many airline ads have you seen in the last six months that ever focus entirely on the fact that you can fly directly from point A to point B? I can recall only one – Singapore Airlines promoting their direct NY – Singapore flight.
The ordinary and obvious may have its passionate fans. Anyone still using a Blackberry today (and I am one of them) does so just for one reason. It's not the collection of apps (which suck) or for the stunning quality of the screen resolution. No, most are just so familiar with the keyboard that they can't imagine doing work and typing emails on a touch screen. Again, how many Blackberry ads have you seen promoting the quality of the experience of using their keyboard versus slow and inconsistent touch screens? Exactly zero.
I love a good creative idea as much as the next marketing person. The point of the post, though, is that sometimes the most stunningly creative thing you can do is choose to focus on the most obvious and ordinary part of your business. You might be surprised at how effective it can be.