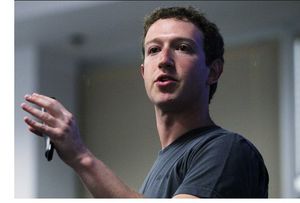 The first time that brands were ever allowed on Facebook, the only way they could advertise was by offering a specific promotion. No brand awareness campaigns or focus on engagement … just a simple offer. It was a symbol of how Facebook (and Mark Zuckerberg in particular) saw brands entering into the previously sacred space of the Facebook social network in the early days. Brands were once a necessary evil, something that had to be endured so Facebook would be able to continue to pay the bills and pay back all their VC investors. 
Fast forward several years and you will really appreciate this stunning statistic – the "Like button" is clicked a total of 91 million times every month. And many of those clicks are for brand sponsored pages. Earlier this week I was lucky enough to be invited to attend and speak at Intel's internal conference focused on social media. More than 125 social media pioneers from within Intel came from around the world to participate, and one of the speakers was Aimee Westbrook from Facebook. Among the many interesting facts about brands working with Facebook that she shared was this data point which should make any marketer sit up in their chair: 50% of all the people on Facebook have clicked the "Like" button on a brand page in the last 30 days.
It was thanks to this affinity that more and more people are sharing around connecting with brands they like that Mark Zuckerberg changed his view of brands on Facebook. Brands were no longer the soul-sucking necessary evil Facebook endured so they could afford to run their business. Brands had a place on Facebook because people WANTED to connect with them in a social sense. More than anything else, this is a profound argument for the importance of social media as a communications channel.
On the world's largest social network, where people are connecting with long lost friends and loved ones separated by oceans can share their lives, brands no longer need to be online equivalent of the intrusive telemarketing call at dinner that everyone hates to get. They have a seat at the table, and if they behave themselves, they can even share the meal.
Finally there is a place where brands could be welcomed into an authentic conversation with their customers.  Whether you are Mark Zuckerberg or not, it's hard to imagine anything more surprising than that.