NOTE: This is an excerpt from Chapter 5 of my new book Likeonomics all about Relevance, the 2nd principle of Likeonomics. I hope you enjoy it!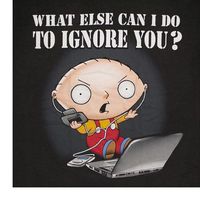 Sometimes making a big statement is the only way to break through the noise. We often describe things in terms of love and hate, but there is a third and more powerful category that explains how most of us act when it comes to the vast majority of issues in the world-indifference. 
It is impossible to care about everything. Things like irrelevant products and over-the-top sales people are easy to tune out. That is a choice many of us make on an hourly basis without thought. When it comes to seeing images of people suffering in the world, however, it is harder to ignore.
Most of us are personally affected for a short time. Yet, it is a common challenge for any nonprofit organization to inspire people to do something to act on this emotion in a more meaningful way. To illustrate, here is a quick example:
In 2011, the Horn of Africa with parts of Kenya and Somalia were experiencing the worst drought in 60 years. At the time of publication for this book, that drought has continued. Does that bother you? Most of us would, of course, say yes. But if I asked whether you have done anything in the last year to actually help people there? Most of us would probably have to say no. This is not an attempt to make you feel guilty about all the causes you are not supporting, though it might seem like it. Instead, it is an example of why relevance matters so much.
Relevance is not only about getting someone to care about something; it is getting them to care about it RIGHT NOW.
This challenge doesn't just apply to social concerns like poverty or climate change, either. Any of us faces this challenge when confronted with making a new conversation with someone we are meeting for the first time at a party. Managers face this challenge when trying to motivate their workers. Brands face this challenge when trying to convince consumers to consider their products.
As a father and a marketer, I can safely say that one of the toughest groups to consistently find some way to be relevant to is also the smallest: my kids. So it is fitting, perhaps, to start the discussion of how to be relevant with the example of a master storyteller-who manages to captivate large audiences of little people who are united by their size and the fact that they all believe in a man who delivers presents every Christmas from the North Pole.
Canada's Favorite Storyteller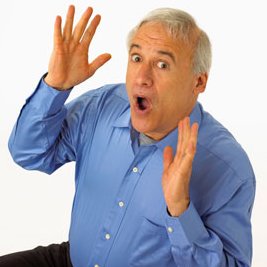 Outside of hockey great Wayne Gretzky, Robert Munsch is the closest thing to a living legend that you are likely to find in Canada. Any parent who has had a child in Canada over the last 30 years probably has a story of their own to tell about reading one of Bob Munsch's stories to their kids when they were younger. A former daycare worker and anthropology student, Munsch actually got his start as a storyteller quite accidentally-as he shares in an entertaining bio on his website: '
Back in daycare I discovered that I could get the kids to shut up during nap time by telling them stories. For 10 years I did this without thinking I had any special skill. After all, while I made the best stories in the daycare centre, most of the other teachers made better Play-Doh."
He only published his first book at the urging of his fellow workers and principal where he worked. It was a story called Mud Puddle about a girl named Julie Ann, who is attacked by a mud puddle every time she steps outdoors. It sold just 3,000 copies. He continued writing, though, and each new book did successively better. Most were anything but traditional stories.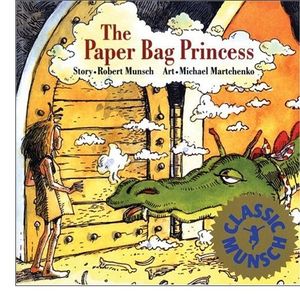 In 1980, for example, his story of The Paperbag Princess was one of the first to reverse the princess and dragon stereotype by having the princess outsmart the dragon, save herself, and decide not to marry the lazy prince because "he was a bum." The book won critical acclaim from feminists and was one of the few children's books to receive an endorsement from the National Organization for Women.
Another thing that set Munsch apart was his aversion to creating a hero character to appear in his books, like Olivia the pig or Corduroy the bear. As he shared on his website, "The first kid I make up the story for sort of 'owns' the story and gets to be the kid in the book-if the story ever gets to be a book." Munsch also had something else besides engaging stories, though, that set him apart from the other children's authors at the time.
My wife taught grade school for several years in Ontario, and she remembers how Munsch would often visit local schools and tell these stories in person to children across Canada. His style was silly, animated, and completely mesmerizing for the kids who watched him. As he told his stories, he made funny sounds, jumped around on chairs, and kids quickly learned each story by heart. 
Kids loved his stories because they were inspired by real kids, but also because they knew the author personally and could see him perform the stories as he told them. These personal connections were what inspired Munsch, as well. Once, while on a book tour in California, he remembers looking at a map and seeing that he was going to be near a him. Deciding to visit, he took the letter the class had written, showed it to the school secretary, and said, "Look, Ms. Clebanoff in grade 2 asked me to visit."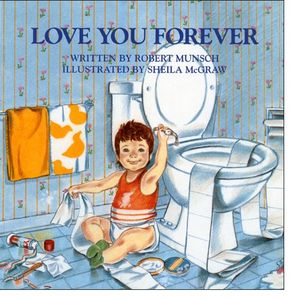 These unscheduled stops combined with writing stories that people loved to share helped Munsch become a global success. In 1986, he wrote his best-known book, I Love You Forever, a story he wrote as a memorial for two stillborn babies he and his wife had in 1979 and 1980. The first year of publication, it sold 30,000 copies and was the best-selling kid's book in Canada.
The following year, sales doubled. In 1988, it sold one million copies and was also the best-selling kid's book in the United States. In 1994, the New York Times updated their list of best-selling children's books and for the first time in years, there was a change in the number one slot. Goodnight Moon had officially been replaced by I Love You Forever, which has since gone on to sell more than 20 million copies.
Toda
y, Munsch is one of the most beloved storytellers in the world, and his books have been read by millions of children and their parents. What he always understood about relevance was that it would take more than a great story to get kids to care.