My life would be a lot easier if I could give the same talk to everyone. I would just show up at an event or a client site, or get onto my webcam, and say the exact same thing to everyone. But I know I'll never do that. One of the main reasons is because I obsess over any presentation I work on. I spend hours thinking about the flow. I have a personal library of hundreds of images purchased from various places like iStockPhoto. Anytime I find an interesting marketing idea or website, I take a screenshot and save it to use one day in the future. I am a presentation slide collector.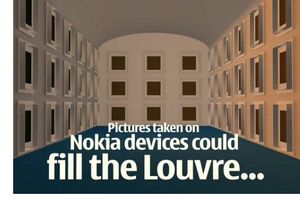 Yet one thing I struggle with routinely is finding the perfect way to visualize a complex idea or data point or program. Sure, I could use the dopey "SmartArt" that comes preloaded on PowerPoint, but the results usually look pretty ordinary. And as I struggle, I keep a collection of books on my shelf all about beautiful slide design by several authors, including Garr Reynolds, Dan Roam and Nancy Duarte.
I admit I often suffer from design envy because of how great their slides look and how wonderfully they simplify complex ideas. I wish I could do that more easily. So when I got an email about a new tool that Nancy Duarte and her team are launching today called the Diagrammer, I almost picked up the phone immediately to call her and say thanks.

Here's the "official" description of the site:
Diagrammer is a library of 4,000 slide diagrams comprising all of the essential concepts and relationships common to business and professional communication. But it is more than a database of images. Diagrammer is a unique visual taxonomy that enables communicators to understand their ideas in a more nuanced and accurate way, and guides them to find more evocative and harder-hitting means of conveying their messages.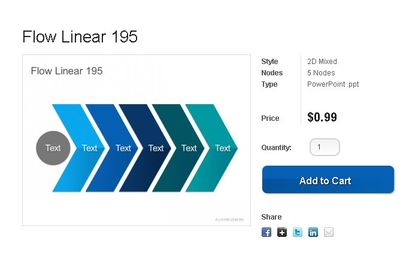 She had me at "library of 4,000 slide diagrams." For just 99 cents, you can pick up the perfect visualization for any big idea. More than that, the library will offer some amazing suggestions for new ways to diagram out ideas that you would never have thought of. I could tell you to bookmark this page, or save it, or check it out by clicking this link. Even that doesn't feel like enough of a recommendation.
If you ever need to put together a presentation, you need to visit the new Diagrammer slide library and visualization tool from Duarte Design. For anyone like me who creates presentations relatively often, just go ahead and make this site your new homepage. I'm pretty sure I will too.