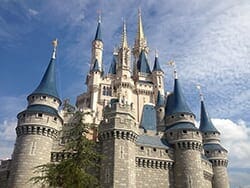 Disney World isn't just a magical place for families or kids.  It's also pretty magical for marketers too.  The Disney Institute has been around for more than two decades teaching business people from any industry how to apply techniques that have been honed at Disney Parks over years and years.  Last week as I took a theme park adventure with my family through two of those Disney Parks (Magical Kingdom and Animal Adventure), the marketing was all around.  And, of course, I was taking photos of it.
So, here are just a few of the magical marketing lessons that stood out for me after spending just two days in Disney parks – and some thoughts on how you might apply them to pretty much any industry.
1. Brand Everything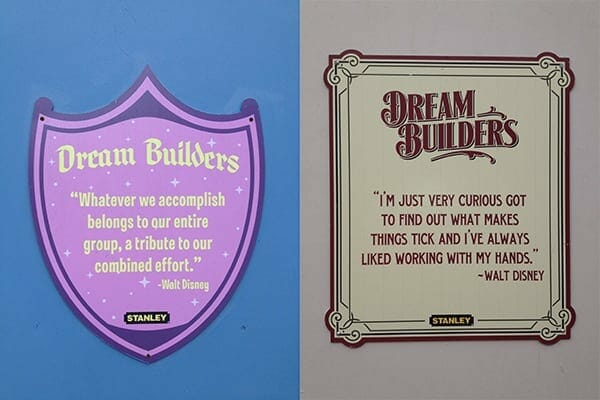 At Disney, you can't look in any direction without seeing branding all around.  In the park it works to surround you with the Disney experience at every moment … even when some parts of the park are under construction.  Not to mention the side benefit of Disney likely negotiating some discount on the construction work from Stanley in exchange for allowing them to put their brand on the signage seen by millions of park attendees.
2. Let Your Customers Be Lazy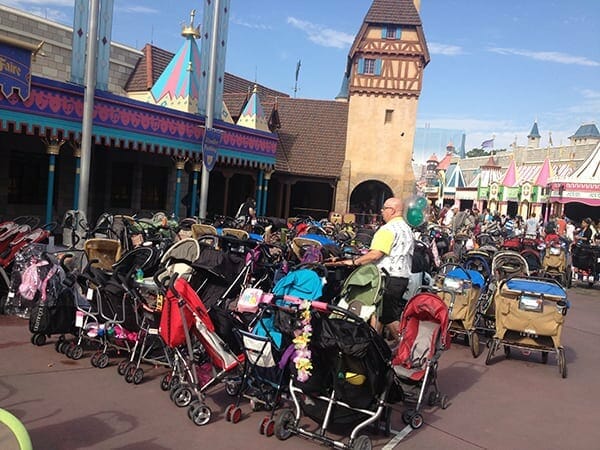 In front of nearly every ride was stroller parking – and in Magic Kingdom, there were plenty of strollers because nearly every group had some small children.  There were areas set aside for stroller parking, and clear instructions for where to park your stroller … but people still managed to ignore them.  In most places, this might create chaos.  At Disney, they have a "stroller guy" whose entire job it was to pick up after lazy customers.  In the span of five minutes, I saw him organize strollers into lines, put errant sippy cups back into cup holders, and keep his little area of the park neat and organized.
3. Take The Dumb Money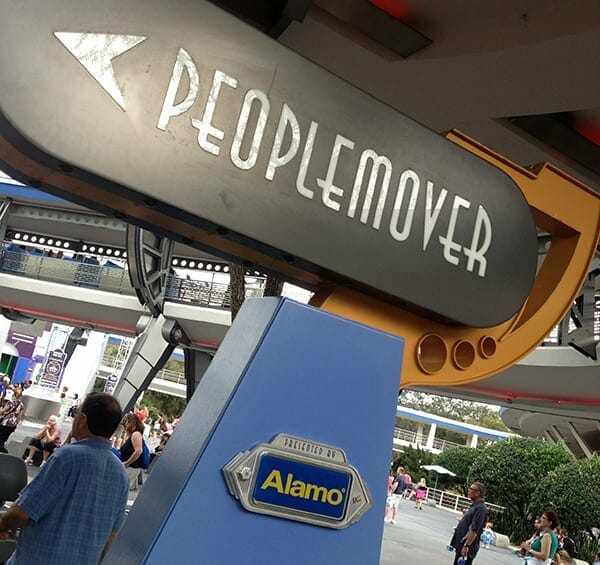 Some of the rides and attractions at Disney were sponsored – including the "People Mover" train ride, which was randomly sponsored by Alamo car rental.  Instead of doing something smart and potentially even strategic, like sponsoring the tram that takes you back to your rental car (which might actually BE from Alamo) or even negotiating to have some special parking priveleges from Disney for customers who rent from Alamo – they decided to sponsor a random ride.  Disney, of course, took the money.  What's the lesson?  If someone wants to give you dumb money – always say yes.
4. Offer Everyday Surprises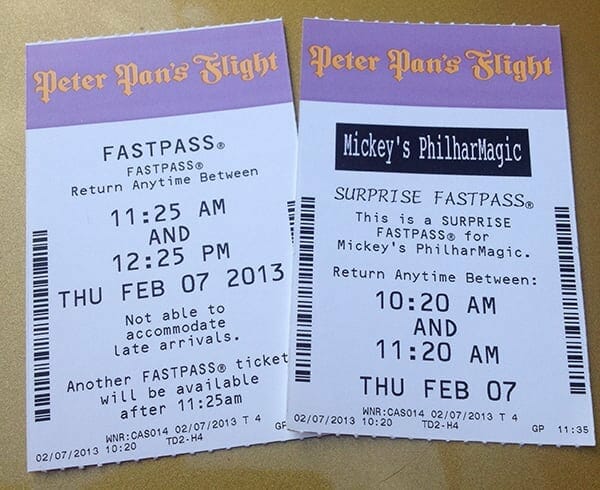 The FastPass system at Disney is a work of analytical art that is designed to keep people moving through attractions faster and in a more optimized way.  To use it, you just insert your own park ticket and the FastPass will give you a specific time to return to a ride in order to board it without a wait.  At several, you also got the unexpected surprise of a bonus ticket to a nearby (and usually less popular) ride.  Thanks to this bonus ticket, you had the chance to ride an extra ride in the same time and feel just a little better about your experience all day.
5. Don't Prevent The Inevitable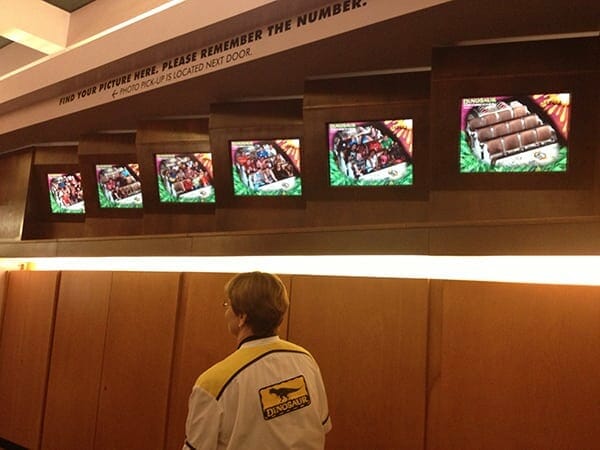 Many of the rides take photos of you while you are on board.  Those photos are sold to riders after the ride – a classic amusement park upselling technique.  At Disney, they show you the images and put a person below those images just standing by to answer questions.  Of course, some people will just take a cell phone photo of their image instead of buying one.  Many places would put up big signs preventing that.  Disney, instead, puts a person there working under the photos to make it a little more socially awkward to take a photo of your photo … but they don't outlaw it.  The result is that they probably still get a high percentage of people buying the photo who really want it, but they don't need to have the typical corporate policy of outlawing the inevitable group of people who are happy with lower quality photo they take themselves.
6. Reassure Nervous Nellies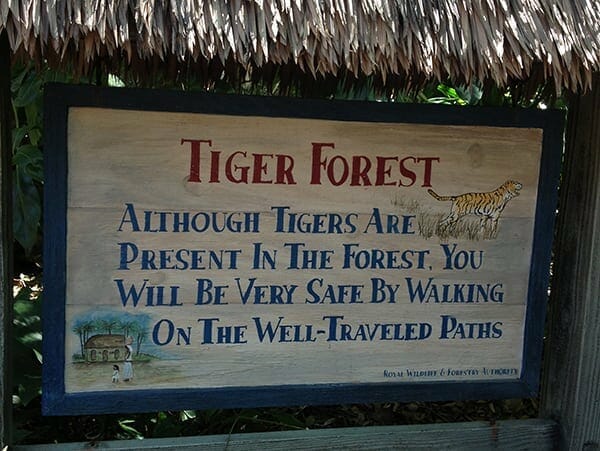 When I lived in Australia, we used to call a timid or always apprehensive person a "nervous nelly."  We all know people like that.  They check a map constantly even when they are going the right way, and usually find a reason to worry about something.  Disney does a great job of making sure those people feel at ease, with plenty of places and people to answer questions.
7. Give Idiot-Proof Directions
People are generally dumb when it comes to finding their way around.  As a result, signs have to be super easy to navigate and offer simple ways to get from one place to another.  Disney does a great job keeping their signs easy to understand, having a generally logical layout for parks and lots of places to pick up copies of maps as you're walking around their parks.