This past week it was hard to escape the dominating headlines of the US political primary – and the announcement of a coming change to the faces on the $20 dollar bill. Outside the mainstream news, though, were several relatively quiet stories that contained potentially huge implications for marketers and business overall – from a new billboard that might actually save lives to a fascinating evolution in how virtual reality content may be produced.  All that and more in this week's most underappreciated marketing stories and Non–Obvious Insights.
Want these insights before anyone else? Join my email list to receive a curated collection of the most under appreciated marketing stories of the week and useful insights like these every Thursday – a full 24 hours before they are published on this blog!  Click here to subscribe >>
Zika Killing Billboards
Billboards can do everything from serving beer to purifying water. The latest in this string of innovative out of home concepts is this billboard which lures and then kills mosquitos who are carriers of the Zika virus. The example made me wonder just how much potential there is hidden in out of home ads to produce something that is actually useful instead of just yelling at consumers in print format as they walk by.
Read the full story on Adweek >>
Learn Multiple Languages At Once
Language learning has been one of the spaces that has crossed paths intensely with technology and disruption as new methods for learning languages abound online. A new app called Miss D is the latest innovation in the space, which allows you to visualize a word in multiple languages and potentially learn them all at once. The tool offers an intriguing way of thinking about language as a form of knowledge rather than a skill itself … and struck me immediately as a worthwhile and interesting product.
Read the full story on TechCrunch >>
Virtual Reality Trucks And Holographic Investments from HBO + Discovery
This week the intersection of two stories illustrated that creating VR content may soon get easier. The first was about a new VR Production Truck that can provide a portable way to add a VR element to any existing experience. The second was about HBO and Discovery investing in a publishing platform called Otoy designed to create VR and Holographic experiences. Together, they illustrate a category that will be worth watching of tools and platforms that make the process of creating VR content easier and even more immersive.
Read the full story on Mashable >>
The Upside of Facebook's Tip Jar Idea
For years Facebook has been criticized for not sharing revenue with its users … but there are signs this may finally change. This week, several media sources reported on Facebook's tests with adding a "tip jar" feature … but most missed reporting on the real potential of this move to finally make micropayments popular and possible on a large scale. That is the development I will be watching for.
Read the full story on Independent >>
McDonald's Puts Tablets In Stores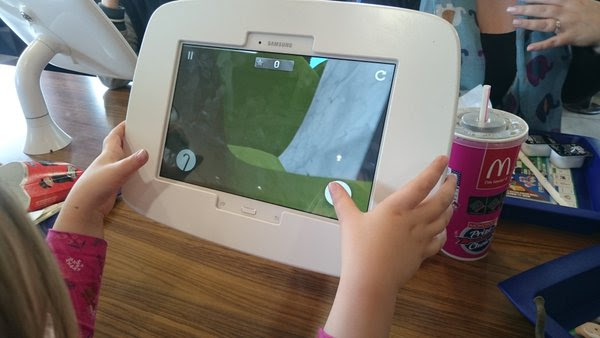 In another step towards digitizing its experience, McDonald's recently purchased a large number of Samsung tablets to put in their UK based stores. As the brand experiments with VR and now tablets, it is slowly reshaping itself to offer more than quickly prepared food at a low price. McDonald's wants to reimagine how technology is a part of their experience – and their pilot programs continue to be important to watch.
Read the full story on Engadget >>
How Are These Stories Selected?
Every week I review more than a hundred data sources to curate the best and most under appreciated marketing stories of the week. The aim of this email is to spotlight these "non-obvious" stories, along with a quick take on why they matter for you. I hope you find this email interesting and useful … and am always open to your suggestions on how I might make it better!