This week the Internet went crazy talking about how Brangelina split. Despite how important that "news" might be – it's clearly not the kind of "non-obvious" story I have to share today. Instead, this week's underappreciated marketing stories feature YouTube's desperate plan to fix their longtime problem with comments, a glimpse into what Netflix might do with all the data they own, the worst magazine cover in recent memory and a tortilla chip so spicy it is sold in packages of one.  I hope you enjoy my choices this week and welcome to all my new subscribers from the Digital Summit this past week in DC!
Want these insights before anyone else? Join my email list to receive a curated collection of the most under appreciated marketing stories of the week and useful insights like these every Thursday – a full 24 hours before they are published on this blog! 
YouTube Finally Tries To Fix Pitiful Comments Section
For more than ten years, I have been telling people that there is absolutely zero value in reading or allowing YouTube comments. They have mostly been stupid, racist, offensive or all of them combined. Now YouTube is trying to fight back by asking empowered users (called "YouTube Heroes") to help police the comments. The idea is one they probably should have tried years ago – back when only 3/4ths of the comments on videos were pure stupidity.
How Netflix Will Predict Your TV Choices
In this fascinating article about how Netflix puts all of its data to use, Netflix VP of Innovation Carlos Gomez-Uribe shares some wide-ranging insights about how the site predicts what people want to want at any given time. This is more than the "you might also like" feature most of us know about. Netflix predicts which shows you will want to resume after starting, which episode you need to watch in a series in order to get hooked on the show, which screengrab is most likely to capture your attention and how to license lesscontent by focusing only on what people actually watch.
Rise Of Immersive Theater
As much time as we have spent recently talking about the role of augmented or virtual reality in the experiences we are able to have – this piece from JWT Intelligence focuses on the rise of intensely human forms of immersive theater. The piece calls it part of a broader trend that JWT defines as "Unreality" – and the point seems clear. In a world filled with more and more virtual experiences, the real experiences we have become more valuable and desirable than ever.
The Worst Magazine Cover In History?
Last week I shared a sad contrast between two magazine covers targeted at kids which my wife had found and shared with me – one telling boys to dream big, and the other telling girls how to "wake up pretty." This week, the same contrasting covers exploded into the media thanks to one mom's posting on Instagram that was shared by Amy Schumer and Blake Lively. The even more interesting part of the story, though, was the adamant defense of the cover from Girl's Life editor Karen Bokram. "It's okay to like lip gloss or be interested in fashion," Bokram said during an interview "I don't know how [the problem] became 'either you like lip gloss and clothes or you like being an astronaut.'"
The Spiciest Tortilla Chip Ever Created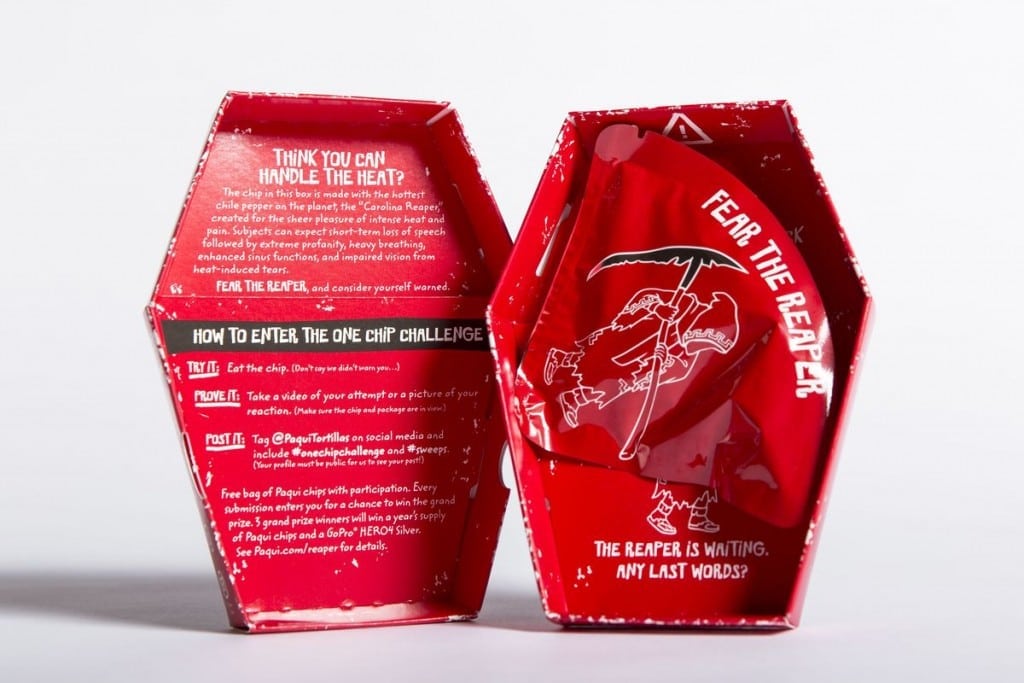 If you heard about a chip so spicy they sold it in packages of one, would you try it? That question is no longer a fantasy thanks to the new chip made from the infamous Carolina Reaper pepper. The pepper has inspired more than a dozen YouTube tastings gone horribly wrong and is supposedly so hot that the individually wrapped chip is sold in a box that looks like a tiny coffin. Just remember, if you do try it – make sure to get some milk or ice cream for after. Drinking water, as those YouTubers found out, just spreads the spice further around your mouth.
How Are These Stories Chosen?
Every week I review more than a hundred data sources to curate the best and most under appreciated marketing stories of the week. The aim of this email is to spotlight these "non-obvious" stories, along with a quick take on why they matter for you. I hope you find this email interesting and useful … and am always open to your suggestions on how I might make it better!