As we head into a time when both America and Canada celebrate their national birthdays – this week's newsletter takes an inside look at some of the most significant ways that Canada is celebrating it's 150th anniversary as a country. In contrast to the "melting pot" of America which has often been criticized for how it seems to demand conformity, Canada celebrates their "cultural mosaic" through the many initiatives shared below which all seem designed to bring diverse people together, celebrate being nice and respect the Earth along with our ability to peacefully live on it.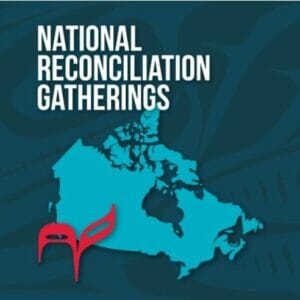 After launching an open call to "create opportunities for Canadians to participate in celebrations that will help build a sense of pride and attachment to Canada on its 150th anniversary" – the government received over 350 submission and chose some really interesting programs to fund, including a suite of programs focused on reconciliation, a campaign where a red bus tours the country asking Canadians to share their stories and many artistic and educational programs.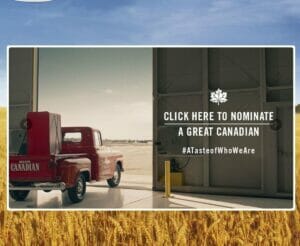 The most recognizable of Canadian beers ran a campaign to celebrate the 150th anniversary by challenging Canadians to "nominate people with real life stories that demonstrate the best of Canadian character." The resulting videos and stories collected with the hashtag #ATasteOfWhoWeAre brings the idea of Canada as a "cultural mosaic" perfectly to life.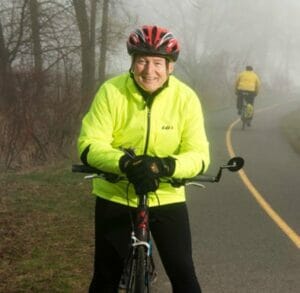 The Great Trail across Canada, nearly 24,000 kilometers of multi-use trails linking Canada coast to coast, is finally being completed. Canadian residents can get free national park admission and the government is focused on rebuilding infrastructure … all of which shows that one of the most valuable ways the government seems to be celebrating the anniversary is by finding ways to tangibly reinvest in the country itself.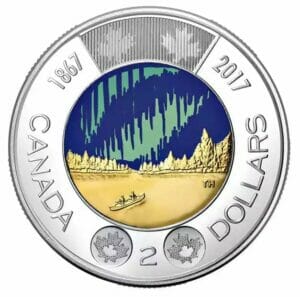 Using a new ink formulation that contains luminescent material, The Royal Canadian Mint has released a coin where part of the design of the aurora borealis glows softly in the dark. Aside from being a really cool way to celebrate the 150th, it may also be a strategic choice to showcase its capabilities as mints around the world compete for clients. The Royal Canadian Mint currently makes coins for countries from Indonesia to the United Arab Emirates.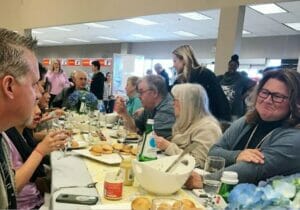 There are many who believe that the world's differences could be solved if more people just chose to sit down and share a meal. What makes this campaign unique is that President's Choice went right into the grocery store in order to make this happen through a series of popup lunches across the country. End result – product promotion and greater understanding among Canadians.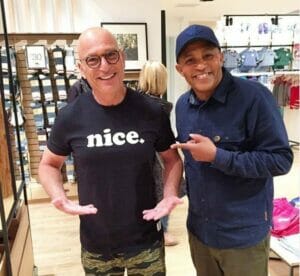 Canadians are both respected and teased for how nice they are, and so this perfectly Canadian campaign from fashion retailer Roots explores what it means to be nice and whether that is actually the right personality required in all situations. The ad pokes a bit of fun at this idea but also asks some real questions that make you think.
Love non-obvious stories? Get my weekly newsletter with stories like this one along with a short but useful analysis of why it matters … all delivered directly to your inbox every Thursday morning!