The International Consumer Electronics Show every January in Vegas is one of the largest trade shows in the world and usually the one event that drives the world gadget wild. Featuring international debuts of all kinds of new products, some of the early buzz about CES this year has focused on new products like a 150 inch plasma screen, innovations like laser TV and lots of big name invite-only parties. CES takes over Vegas for a week and all accounts I have heard about it so far make it seem akin to a trip to India (ie – if you haven't been, you have to go … but be prepared for a bit of chaos).
This year, I'll be there as part of the Intel team and one of my key roles will be to share content and happenings in real time (as well as sponsoring the "It Won't Stay in Vegas CES Blogger Party," of course). For all the pre-buzz about CES this year, however, there is one interesting thing that is happening for the very first time worth thinking about as we head into 2008. At the world's largest exhibition of gadgets, one of the largest booths at the show will be from a company that produces no technology or gadgets at all.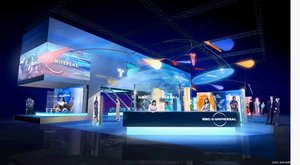 NBC Universal has what they are calling the "first-ever "pure content company to present at CES." They are also the official broadcast partner, with two full studios where they will be broadcasting live throughout the event as the "official broadcast partner" for CES. Aside from gathering all 300 brands of the company in one place, the booth will have downloadable content, live reels, and a sex appeal that many other pure tech booths will find it hard to match. Not everyone can bring in stars like Masi Oka, Brian Williams, Donny Deutsch and others so easily.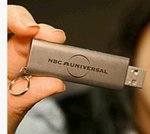 At the start of 2008, this is a telling sign of the new world of tech which has already arrived. One where gadgets are not just symbols of geekiness, but tools to help us get the content that we want wherever we want it, at a higher quality and on demand. The future of tech is about enabling access to content, and NBCU is going to be right in the middle of it at CES. Whether you are a fan of the network or not, you have to appreciate the marketing strategy behind marrying their library of content with the technolust that CES will fuel. Ironically, one of the hottest stories of CES this year might just be a booth whose coolest "gadget" is just a 2GB branded USB flash drive.