Yesterday I walked past a booth at the Consumer Electronics Show where a company was promoting their $59 tablet. The product was good, the price point was better than most other competitors, yet hardly anyone stopped at their booth. Just a few steps down was a beautifully designed booth promising "the world's first real smart watch." That booth was packed. Over and over as I walked the halls of the world's largest technology trade show this week, filled with media, buyers and analysts who are paid well to separate the best technology from the worst – two big themes started to emerge.
Design matters – and good design attracts attention. 
Better marketing, in a fast paced environment like CES, routinely compensates for average products.
My aim this week at CES was to speak with companies about their strategies, watch their marketing choices, and share some of the best marketing strategies at CES. It's a good testing ground, with billions of dollars at stake – and watching how major and minor brands stand out in this environment can offer valuable lessons for anyone faced with promoting an idea or product in a crowded market.
1. Show how you think alongside what you make. (Whirlpool)
For the first time, hundred year old brand Whirlpool created a large scale booth to showcase some of its latest concepts and technology. From interchangeable artistic range hoods to a reimagined fireplace and dinner table mashup – the appliance maker showcased shed its traditional image and showcased its 2.0 side in a wonderful way. Their fridge of the future, where components of the fridge are broken into more furniture-like pieces to be spread around the home (and kept at different temperatures) was such an innovative concept, it was one of the few ideas from CES I left really wishing I could put into my home immediately (well, that and a 100 inch TV, of course).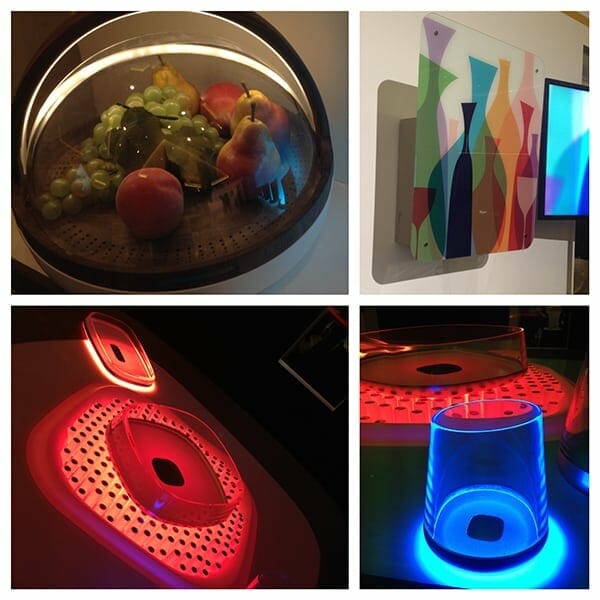 2. Put your money into adding value for your customers. (American Express Open Forum Business Lounge)
Amex created a members-only lounge right in the front of the convention center … the ultimate thank you and benefit to remind card holders that membership does indeed pay.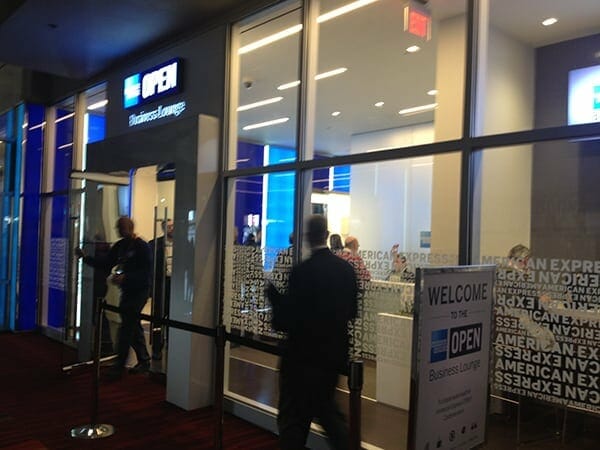 3. Create an ecosystem for success. (Startup America)
For the first time this year, Startup America – an organization dedicated to helping startups succeed – created a huge showcase area for early stage startups. Perhaps even more attractive was the relatively low $1000 price tag to attend and be featured at a tradeshow like this … usually an opportunity that would be out of reach for most cash-strapped startups. CES Design award winner Urban Hello (currently running a kickstarter campaign), inventive air projection company Displair, online legal services provider RocketLawyer, and military credentialling and discount network Troop ID were just a few of the cool new ideas to be showcased at the Eureka Park venue created by Startup America.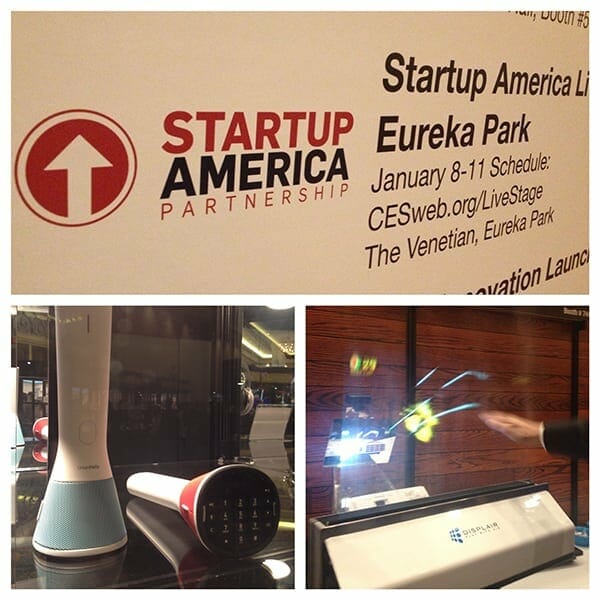 4. Tap the trend of the moment (even if its overplayed). (Brush Buddies)
This relatively simple idea of a line of brushes that play popular pop songs for 2 minutes (to get kids to brush for longer) was a huge hit at CES, with lines around the corner. I passed the booth three times and each time there was a large film crew doing an interview, and getting their signature Psy Gangnam Style singing toothbrush on camera. Planned for later this year is a tie-in with the new Smurfs movie to present a line of customized toothbrushes for the film. Smurfy!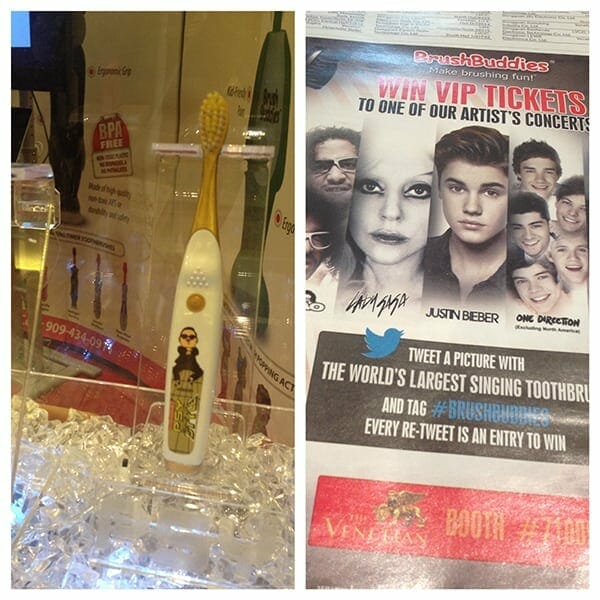 5. Take a design-centric approach to technology. (I'm Watch)
The booth for I'm Watch – a new smartwatch made in Italy was undeniably one of the sexiest brands in the trade show. With beautiful branding and packaging, gorgeous booth girls wearing understated jeans and shirts instead of over-the-top mini-skirts, and the wonderfully unverifiable tag line – "the world's first real smart watch" – this Italian brand was a winner at the show.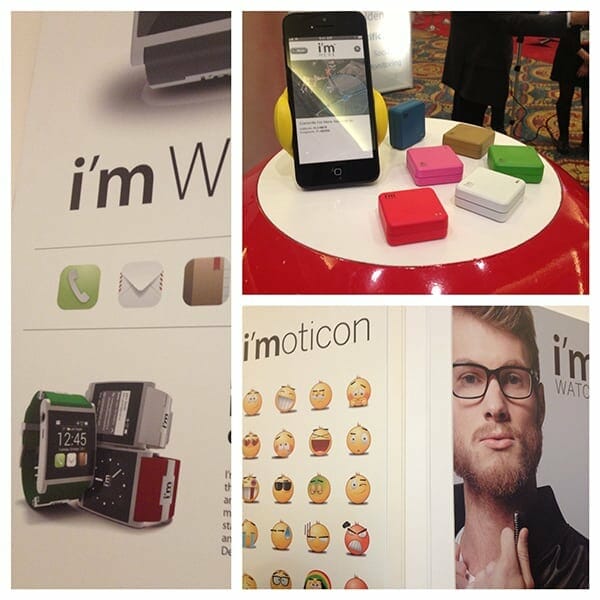 6. Create an ideal showcase to let people try your products. (Nikon)
Just about every brand wants to show off their products, but most just put them out on beautiful stands and let people pick them up and hold them. In contrast, Nikon created lots of animated presentations to help attendees use their products. From real life dancers moving fast and slow to show how the new Nikon captures fast moving images, to a presentation of camera skills from a professional photographer with live demonstration – everything in the booth was designed to give people a chance to take their cameras for a test drive. This focus on trial paid off – the booth was always packed.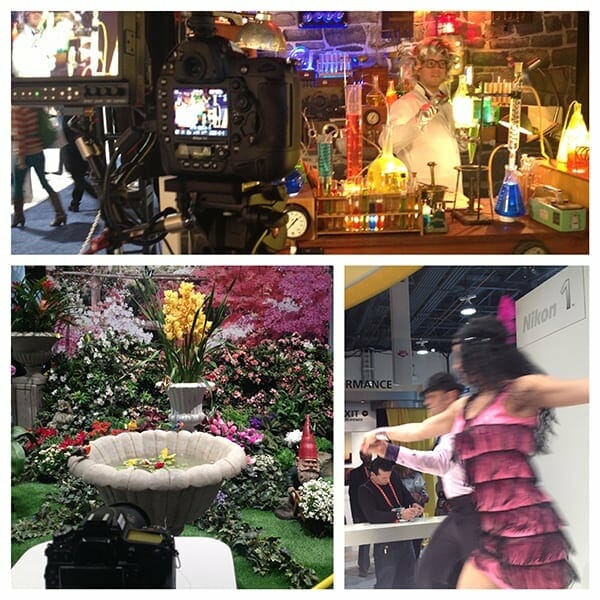 7. Don't forget about other parts of your business. (NuCourse)
Everyone knows that CES is the place to promote your company – but most people only focus on products. NuCourse decided that since CES is a venue packed with professionals from the tech industry, why not capitalize on that to use it as a recruiting opportunity. The small understated sign with an email address was also the perfect subtle way to make a recruiting pitch that anyone could copy down without fear of being caught by the boss or client who was actually paying for them to be at CES this year in the first place.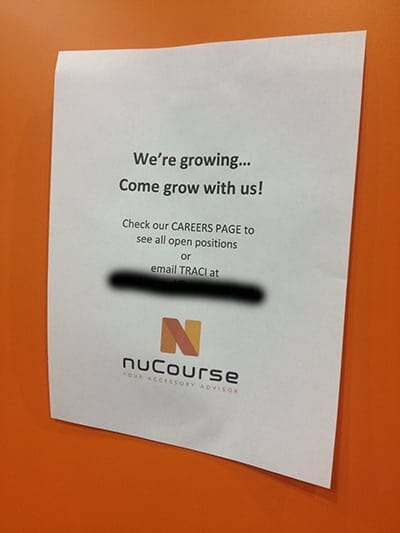 8. Engage a captive audience before your competitors. (Cosmopolitan Las Vegas)
Before my flight landed in Vegas, all passengers were given a "gift" from Cosmopolitan Las Vegas. It was a few offers and cards in a little box, as well as a pack of breath mints. The gift itself was small and easy, but the message it sent right away before passengers (many of whom weren't attending CES) even reached Vegas was that Cosmopolitan might be a destination to add to their list.
9. Leverage the platform you already have to power your success. (Gary Shapiro's new book Ninja Innovation)
For the second time in three years, CEA President Gary Shapiro launched a new book in time for CES. With a book signing, lots of promotion through banners and print ads and a keynote speaking slot – CES has been the perfect marketplace from which to promote his new topical book on the secrets of innovation. In the media, Shapiro has worked to try and define CES as an "innovation event" and the books lend just another proof point to that argument. And they help Shapiro build his individual brand as a thought leader and respected voice in the tech industry as well.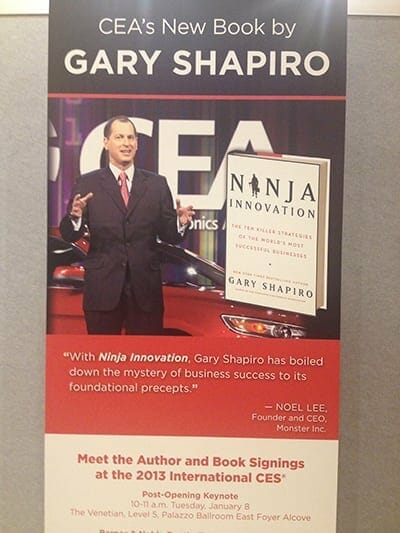 10. Control your entire experience. (Lenovo)
For the last several years Lenovo has decided to skip the booths and noise at the Convention Center and instead book out the AquaKnox restaurant on the ground floor of the Venetian. It is a high traffic area, and is completely customized to showcase Lenovo products inside and outside. They use the venue for parties, private press events, and a much more intimate experience of Lenovo products. Chances are they get far less foot traffic, fewer random visitors (and perhaps fewer chances at serendipitous meetings), but controlling the entire experience allows them to showcase products far more predictably and give real influencers a much more intimate experience of actually learning about and using the products.